Event Date:
Saturday, May 20, 2017 - 10:00am
Featured Image: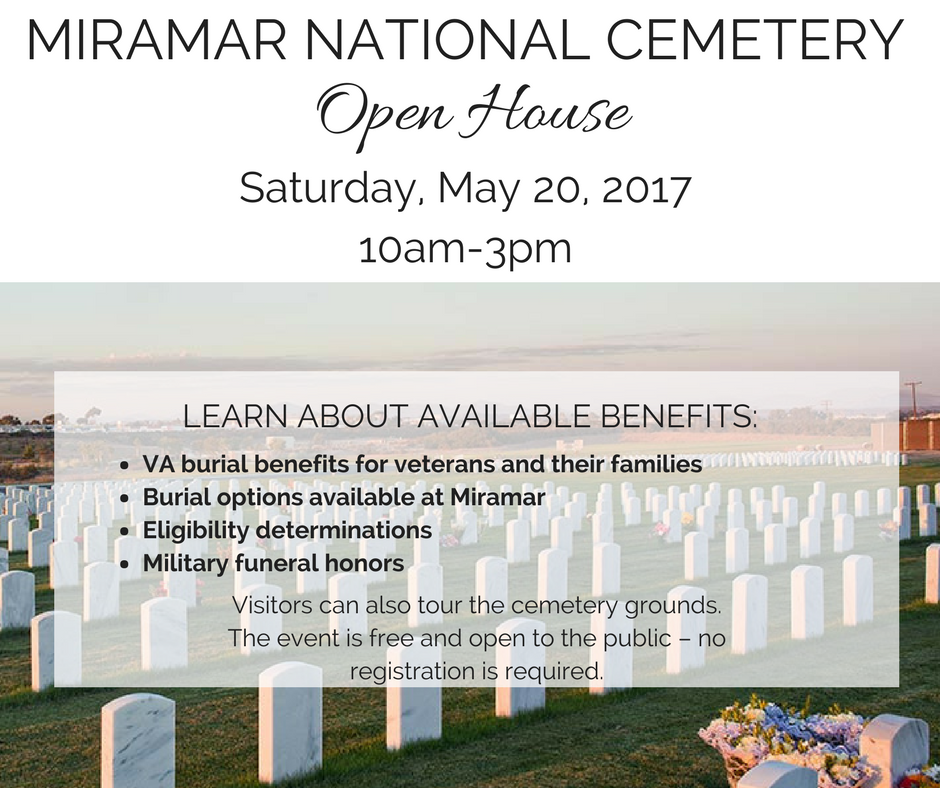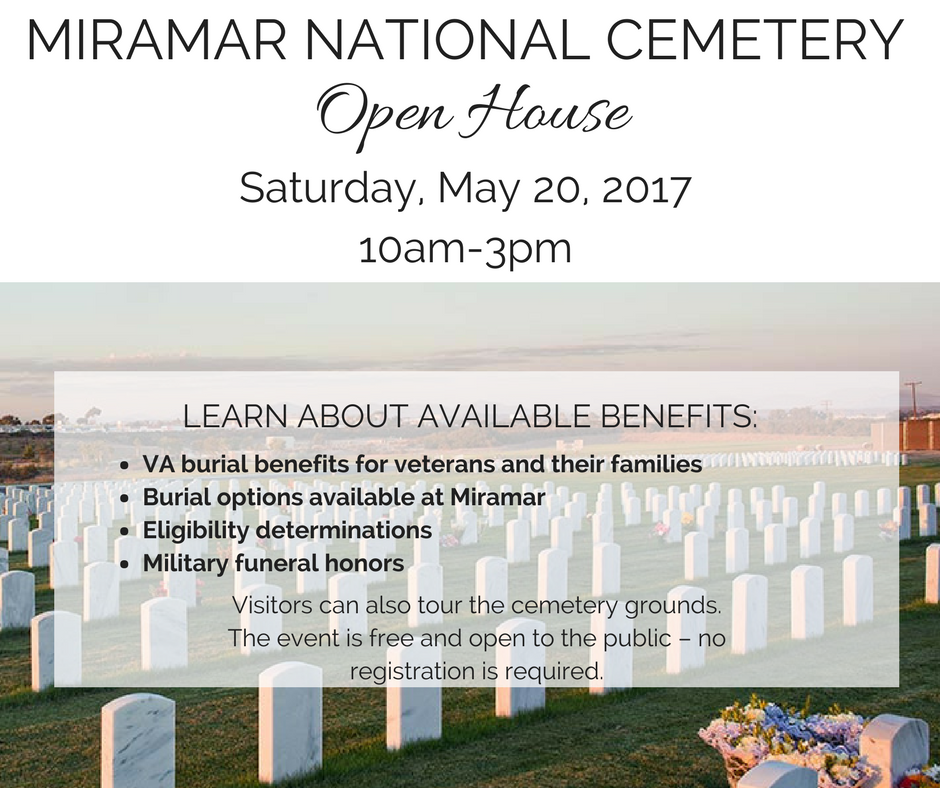 Join Rep. Scott Peters (CA-52), Miramar National Cemetery and the Miramar Cemetery Support Foundation, at an open house to raise awareness of the cemetery and the burial options available to veterans, servicemembers, and eligible family members. Miramar National Cemetery is the newest VA cemetery in the western United States and this open house will show veterans in our community how they can use their VA benefits to access cemetery services. With Fort Rosecrans National Cemetery at capacity for new internments, Miramar Cemetery site offers a full range of burial alternatives for San Diego veterans and their families.
Rep. Peters, cemetery staff, and volunteers will provide information on VA burial benefits for veterans and their families; burial options available at Miramar; eligibility determinations; and military funeral honors. Visitors can also tour the cemetery grounds. The event is free and open to the public – no registration is required.