Service Academy Nominations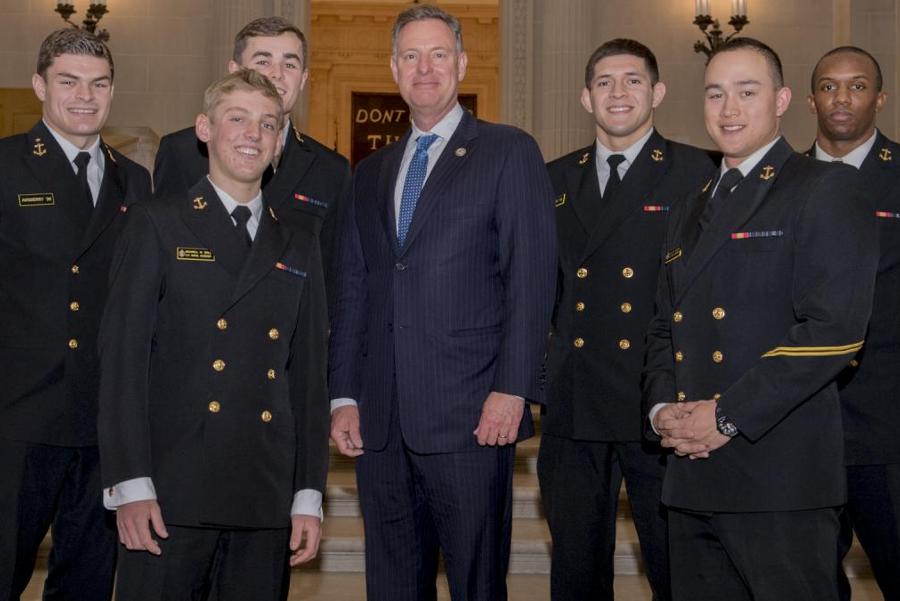 Thank you for your interest in the U.S. Service Academies. Each year, I have the privilege of nominating students to attend our nation's service academies. The honor of attending a service academy comes with an obligation and commitment to serve in the military for a minimum of five years upon graduation.
How to Apply
We are now accepting applications for Service Academy Nominations for 2023. *Note: Applications sent by USPS mail are strongly preferred in lieu of certified mail (UPS, FedEx.)
Applicants must submit an electronic version and a hard copy version of their application to our office with all supporting documents (exception made for sealed letters and transcripts).
Key Dates (2023)
Information Night: Tuesday, October 3rd, 2023 from 6:00 - 7:30 PM at VFW Post 5985, 853 Turquoise St., San Diego, CA 92109


**Parking is extremely limited. Please allow plenty of time to find parking. This info night is one hour and thirty minutes long and it is an open fair-type setup. You do not need to be present right at start time and you can come and go as you please**

Nomination Application Deadline: Tuesday, October 31, 2023, at 4:00 P.M.
Academy Selection Board Interview: Early December 2023
Nominations Announced: December 2023
Offers of Appointments from Academies: Beginning in February 2024
Class of 2028 Enters Academies: July 2024
Applicants must submit an electronic version and a hard copy version of their application to our office. Electronic copies of your application with all supporting documents can be sent to cesar.solis@mail.house.gov. Hard copies can be mailed or dropped off at our district office located at 4350 Executive Drive, Suite 105, San Diego, 92121.
If you have questions, please call my San Diego office at 858-455-5550. Original and completed application packets must arrive at our office no later than 4:00 P.M. on Tuesday, October 31, 2023. Postmarked applications will be accepted.
Additional requirements and information for applicants:
All documents should be printed one-sided (no double-sided printing)

Do not use staples (paperclips or binder clips are preferred)

If you are submitting a handwritten application, please use black ink pen and write clearly.

Please include your first/last name, residential zip code, and the name of your high school on the folder or binder used to hold your application.

We will send email confirmation when we have received your electronic copy and hard copy applications

If any materials or information are missing from an application, we will contact applicants via email. Applicants will then have two weeks to provide the missing information requested. If staff does not receive the requested information within the two-week grace period, applications may be subject to disqualification.
Have Questions?
Note: Fields marked with an * are required.