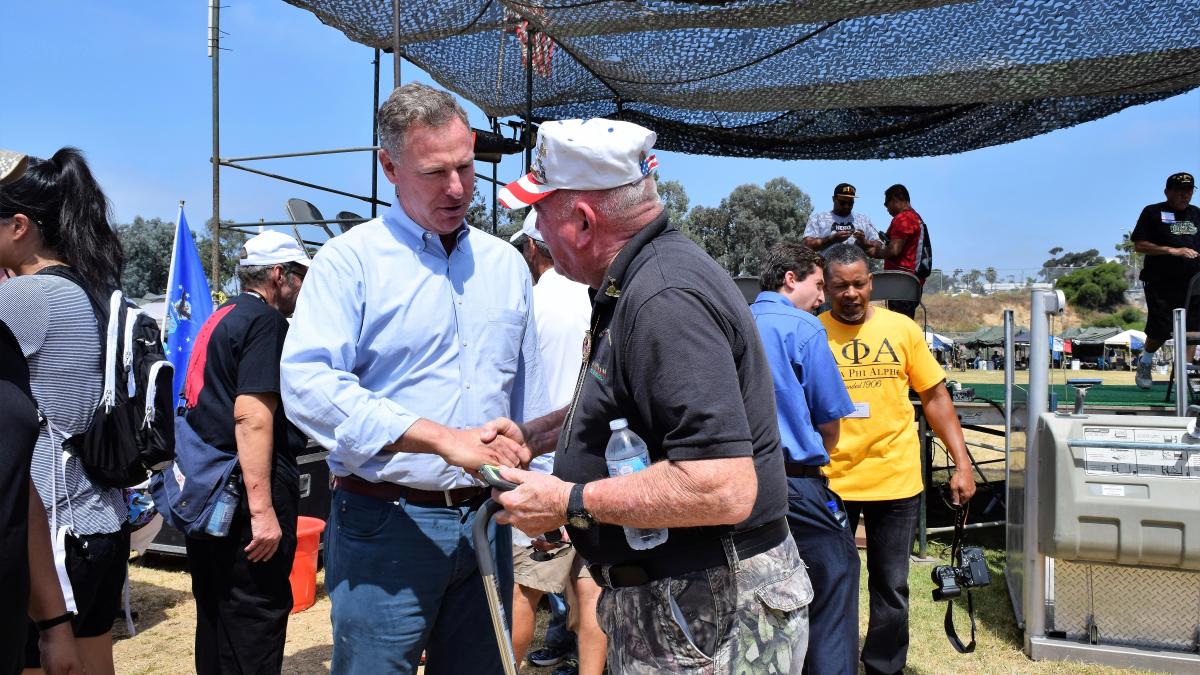 Every year, over 15,000 servicemembers transition out of the Armed Forces in San Diego and about half stay here as they begin civilian life. San Diego is also home to one of the nation's largest populations of homeless veterans. We owe it to them, and to every veteran, to ensure they have an affordable place to live, and access to the care and benefits they earned through their service. I'm working to honor our promise to our heroes. I helped craft and pass the Forever GI Bill, which gave veterans flexibility to access the educational benefits they earned when they need them—including my bill that gives Purple Heart recipients their full education benefits. That's just one way we can honor our nation's heroes. We also need to reduce the stigma surrounding veteran mental health and ensure veteran families have the resources they need to support veterans when they return home. We also must explore options like telehealth and expand the network of mental health professionals at the VA. We must keep our promises to the men and women who volunteered to fight for our freedom and security? just as they served us.
Successful Transition to Civilian Life
Our veterans fought for our freedoms and as they transition back into a civilian lifestyle, it is our job to ensure they can obtain meaningful work that capitalizes on their skills and have access to higher education, should they choose to continue their schooling. Comprehensive education assistance and job training programs afford San Diego's veterans the necessary resources they need to be successful in their post-service lives.
Housing for our Heroes
Men and women who courageously risk their lives to protect and defend our nation should be able to do so with full confidence that we will provide them with steadfast support once they finish their service. With San Diego's homeless veteran population being among the largest in the country, more must be done to ensure that America's veterans have safe, stable places to return to following their service. Actions I have taken to address veteran homelessness in our communities include:
Providing Quality, Accessible Healthcare
Our San Diego veterans often sacrifice their mental and physical health in order to serve and defend our country. We must protect and improve the VA healthcare system, so veterans have unimpeded access to the care they need. Throughout my public service, I have been a fierce advocate for providing veterans with the high-quality medical care they deserve.
Protecting and Expanding Earned Benefits
For decades, America has honored a promise to our veterans: That we will care for them when they return home. Veterans' needs are evolving as wars become more complex and longer, medical advances improve, and as we discover benefits programs are not providing adequate support for our heroes and their families. We must continue to improve existing VA programs and work to create practical and collaborative new ones that ensure servicemen and women have access to a full range of supportive benefits upon their return.
Serving Our Veterans
Our veterans selflessly served our country and defended our freedom. Theirs is a debt we can never fully repay, but we can honor their service by ensuring they have a smooth transition to civilian life, providing safe and stable living conditions after service, and offering access to quality care. Click below to read my full plan to serve veterans here at home and in Congress: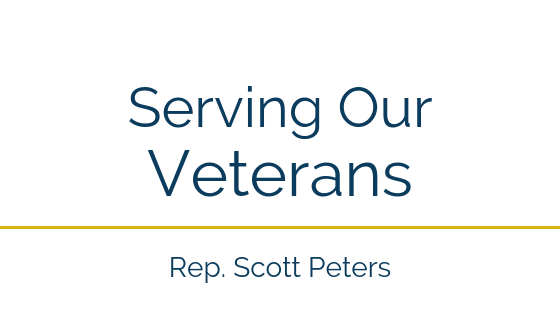 More on Veterans
August
2014
July
2014
June
2014
May
2014