Energy & Environment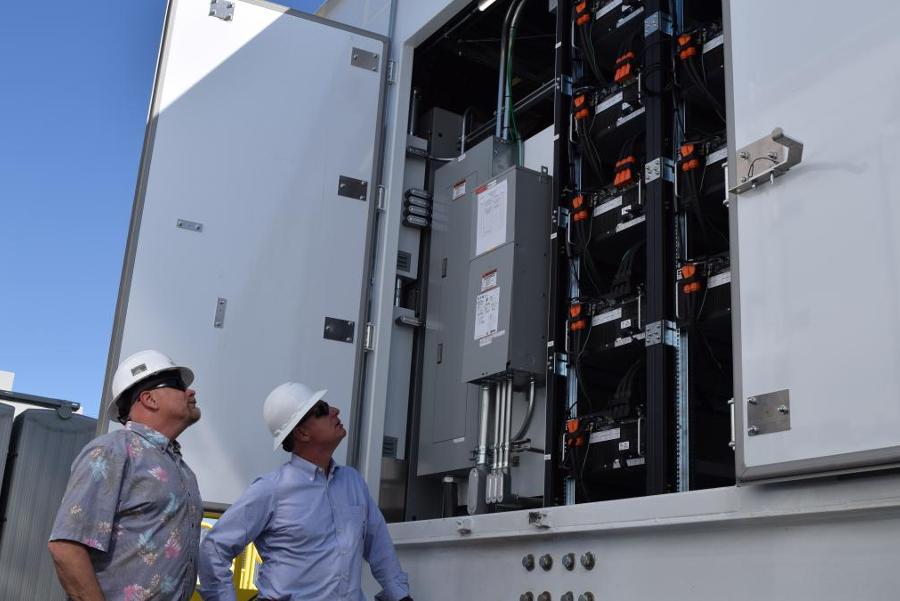 As a former environmental lawyer and member of the Energy and Commerce Committee, I am dedicated to combating climate change and fostering renewable energy. Unfortunately, San Diego is facing some of the consequences of climate change--from droughts, to wildfires, and floods from rising sea levels. Therefore, we must not only work to curb climate change, but prepare for the effects it has on our region and nation as well. San Diego is home to many innovative green energy and cleantech companies that are important to our environment and economy. I will work in Congress to make sure these companies, as well as the premier research institutions in our region, get the support they need. We owe it to the next generation to ensure they, too, get a chance to enjoy our great outdoors.
Highlights

I unveiled a Climate Playbook– a comprehensive compendium of legislation Congress can act on now to take immediate steps to reduce greenhouse gases to slow and reverse the effects of climate change. It outlines how to reach targets like reduced emissions, increased resiliency, and energy efficiency. To be clear, this is only the beginning of a conversation and the Playbook invites new ideas on how to improve these bills – which are mostly bipartisan and thus have a good shot at becoming law. Read it here.
I introduced the Algae Agriculture Act to support the development of algae in agriculture.
I was honored to be a featured speaker at the Vatican Climate Conference convened by Pope Francis. Read my full remarks delivered at the global climate symposium.
Addressing Cross-Border Pollution
The Tijuana River Valley sewage spill is part of a larger problem that must be addressed on both sides of the border. Solving it requires policymakers to work together at different levels of government. Since the first major spill occurred in February 2017, I have led bipartisan efforts to secure funding for critical wastewater infrastructure projects along the border. I have called for greater agency accountability and greater cooperation with the Mexican government. I believe that strong partnerships with local academic institutions and the private sector is essential to foster innovation and new economic opportunities.
Reducing Emissions and Super Pollutants
The current climate crisis will continue to worsen unless we take serious and swift action. Science has proven that the largest contributors to global warming are carbon emissions and super pollutants, which are gases much more potent than CO2 and therefore, add more warming per ton. We can harness new and existing technology to capture emissions and super pollutants in order to curb the critical changes we are seeing in our atmosphere.
Strengthening Community Preparedness and Resilience
Natural disasters are increasing in frequency and strength due to climate change, making recovery times longer and costs higher for communities and residents throughout the country. In San Diego, we must be prepared to withstand wildfires, earthquakes, sea level rise, and other environmental issues that impact public health, safety, and quality of life. I am fighting to make sure our city receives the support it needs in prevention and response efforts to address and overcome the environmental threats San Diego faces.
Promoting Energy Efficiency and Innovation
San Diego's evolving innovation economy is leading the development and deployment of clean-energy solutions that will help address climate change. Solar, biofuels, electric vehicles, and smart city technology promotes environment-friendly practices that will also jumpstart job creation and economic growth. We must encourage innovation in these cutting-edge research institutions and businesses to bring more of these ideas to market.
Recognizing Energy Security as National Security
In San Diego, our military leaders know preparing for the threat of climate change boosts combat readiness and saves lives. We can support U.S. Department of Defense (DOD) efforts to reduce energy use that will allow them to complete missions safely and efficiently. Their work to diversify their fuel supply and deploy innovative energy sources can be a model to improve military efficiency across the country.
A Clean Energy Roadmap to Curb Climate Change and Increase Community Resiliency
Pursuing innovative energy solutions, partnering with forward-looking businesses, and ensuring that our government and military lead the way in renewable energy use, can move us toward a stronger economy and a cleaner planet. Click below to read my full plan: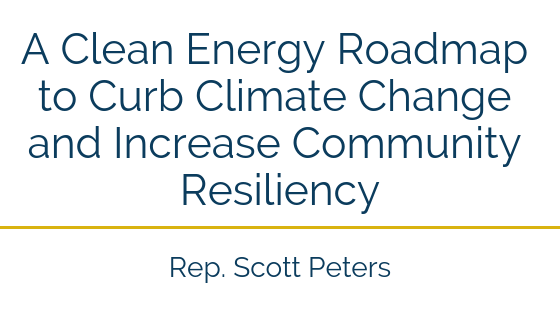 More on Energy & Environment
March
2023
December
2022
November
2022
September
2022
August
2022
July
2022
June
2022