Housing & Homelessness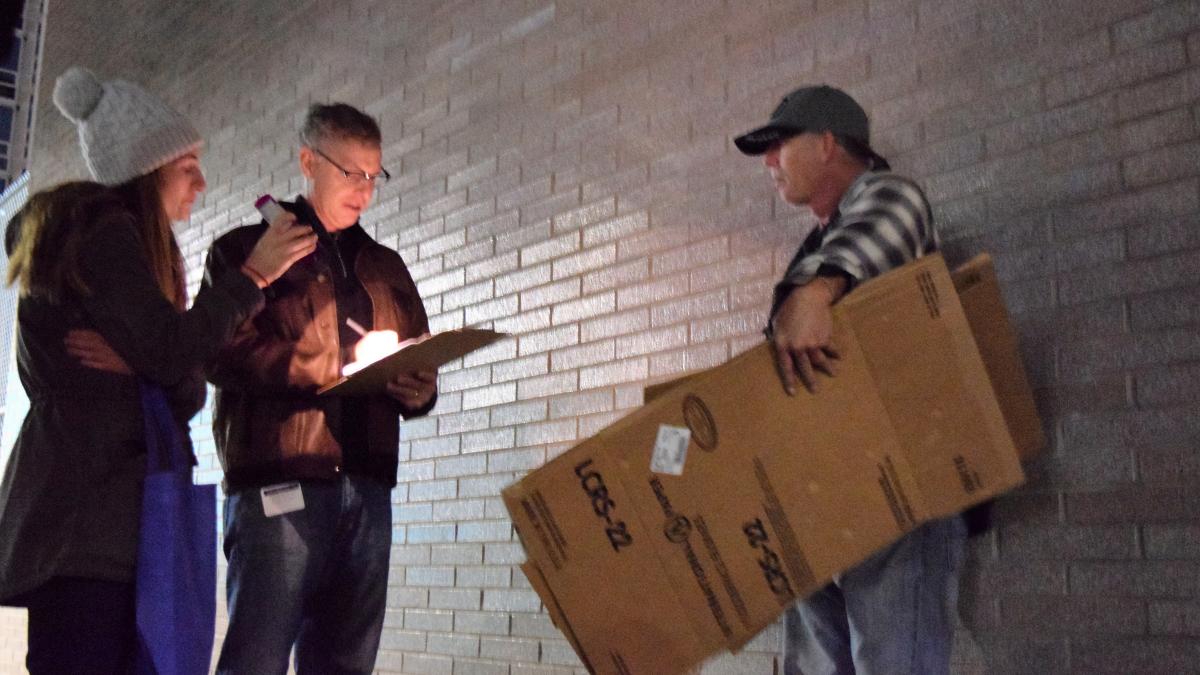 San Diego and America have a housing crisis. Rents are rising, while wages remain stagnant, and when people can't make ends meet and don't have support networks to care for them, they often lose their homes. It's wrong that some San Diegans wait 10 years for rental assistance and it's still not enough to put a roof over their heads. We need to build more housing for people of all income levels in a way that's thoughtfully chartered for our communities. In order to address housing insecurity and homelessness, we should implement a coordinated, dedicated, and region-wide plan that gives people the resources and tools they need to find and sustain housing.
Advocating to Update the HUD Funding Formula
Since coming to Congress in 2013, I've been fighting to ensure San Diego receives its fair share of federal funding to address homelessness. I first contacted HUD about the formula in March of 2013 after a report found that in 2012, despite having the third largest homeless population in the country, San Diego received the 18th highest level of federal homelessness funding.
Following the change in administrations, I sent a letter to the U.S. Department of Housing and Urban Development with other San Diego Representatives to request the status of their analysis of the Public Comment Period feedback.

Supporting San Diego's Housing Market
San Diego's population is growing at a far greater rate than our supply of housing but there are ways that the federal government can help close this gap and support the development of new housing units. I'm working to incentivize more housing development as well as efforts to improve access to homeownership.
Introduced

the Build More Housing Near Transit Act

to encourage the development of affordable and market-rate housing near major federal transit investments like the Mid-Coast Trolley expansion project.

Wrote a

letter

in support of the City of San Diego's source of income discrimination ordinance.

Wrote a

letter

to the City of San Diego's Planning Commission in support of the Transit Priority Area (TPA) parking standard revisions.

Wrote an

op-ed

in the San Diego Union-Tribune highlighting the need to modify CEQA to create vibrant, transit-rich neighborhoods.

Cosponsored

H.R. 3077

to strengthen the low-income housing tax credit by simplifying requirements and ensuring predictability.

Cosponsored

H.R.6542

to restore the value of the housing credits since the credits have been devalued by the Republican's tax bill.

Supported funding for housing programs like Community Development Block grants, which invest in home rehabilitation and homelessness shelters and centers–including places like the Connections Housing Downtown– and the Housing Trust Fund. Community Development Block Grants, which fund low-income housing developments.
Expanding Access to Benefits and Care
As we work to find permanent housing for individuals experiencing homelessness, we also need to ensure they have supportive services. As a member of the House Veterans Affairs Committee, I highlighted the unique challenges associated with veteran homelessness and the innovative ways San Diego is working to address them.
Introduced the

Rent Relief Act

, which would provide a refundable tax credit for individuals who pay more than 30 percent of their income on rent.

Wrote a

letter

in support of San Diego Regional Task Force on the Homeless' (RTFH) application for a $7.94 million grant to

identify homeless youth

in our region, and a

letter

in support of the Youth Action Board's Coordinated Community Plan submitted to HUD for the YHDP.

Participated in a committee hearing

regarding the HUD-VASH rental assistance program for veterans and asked HUD what they are doing to address the gap between high housing costs and the value of vouchers veterans receive.

Sent a letter to the Centers for Disease Control (CDC) and Environmental Protection Agency (EPA) regarding the Hepatitis A outbreak, which affected many homeless individuals, requesting all federal resources necessary to address the crisis.

Participate in San Diego's annual

Point in Time Count

(PITC) to get a snapshot of unsheltered homeless individuals and assess the availability and quality of existing services.
More on Housing & Homelessness
December
2022
July
2022
June
2022
March
2022
November
2021
July
2021
April
2021
February
2021