ICYMI: Rep. Peters Participates in COP26 Activities and Meetings
WASHINGTON, D.C. – After a delay due to last Friday's late-night vote on the bipartisan infrastructure package, Rep. Scott Peters (CA-52) traveled to the United Kingdom to join a bipartisan, bicameral congressional delegation led by Sen. Chris Coons (D-Del.) and participate in COP26-related meetings and activities. Rep. Peters has led some of the most consequential climate bills enacted into law since he joined Congress in 2012, including the USEIT Act and the American Innovation and Manufacturing Leadership Act that became law through last year's historic energy package, as well as a resolution to restore robust regulations on methane pollution that was signed into law by President Biden on June 30, 2021. He also successfully fought for some of the most important climate provisions in the bipartisan infrastructure bill including his POWER ON Act which will spur the more rapid development of interstate transmission lines, $65 billion to upgrade the nation's electricity grid, and $3.3. billion to build resilience to wildfires.
Rep. Peters met his colleagues in Edinburgh, where the members visited Quinbrook Infrastructure Partners (Quinbrook), a specialist global investment manager focused exclusively on renewables, storage and grid support infrastructure. The tour took place at Quinbrook's portfolio company, Flexitricity, where Rep. Peters and other members of the delegation learned how the company looks for flexibility in electricity consumption and generation to enhance grid support during periods of system stress and higher power prices while reducing carbon emissions and creating cost savings for energy consumers.
The delegation also held a bilateral meeting with the Taiwanese Delegation in Scotland to discuss Taiwan's progress and contribution to energy transition. Rep. Peters urged the representatives to accelerate Taiwan's adoption of renewable energy.
"Climate change is not some distant threat; it's our current reality and up to us to fix it," said Rep. Peters. "This trip is an extraordinary opportunity to connect with global leaders to discuss climate progress. I also have had the chance to build relationships and debate climate solutions with my congressional colleagues, which will set us up for legislative success back home. Scientists and climate experts have sounded the alarms, and we must respond with ambitious climate leadership."
Other members of the congressional delegation included: Sen. Chris Coons (D-DE), Sen. Lisa Murkowski (R-AK), Sen. John Hickenlooper (D-CO), Sen. Kirsten Gillibrand (D-NY), Sen. Michael Bennet (D-CO), Sen. Jeff Merkley (D-OR), Sen. Tammy Baldwin (D-WI), Sen. Jacky Rosen (D-NV), Sen. Ed Markey (D-MA), Rep. Tom Malinowski (D-NJ-07) and Rep. Bruce Westerman (R-AR-04).
This year, Rep. Peters is fighting for strong climate policies that significantly cut U.S. methane pollution, build more affordable and sustainable housing near transit, and put a fee on carbon pollution. Of direct relevance to international climate negotiations, Rep. Peters introduced the FAIR Transition and Competition Act in July 2021 with Senator Chris Coons of Delaware. The bill would establish a border carbon adjustment (BCA) on polluting imports and aims to reduce global climate pollution, create a race to the top among nations developing clean energy, and provide enhanced support to communities that suffer the worst effects of climate change.
This is not the first time Rep. Peters has participated on the world stage to address the climate crisis. In 2019, Rep. Peters was selected by Speaker Pelosi to attend the Conference of the Parties 25 (COP25) at the United Nations Framework Convention on Climate Change (UNFCCC) in Madrid, Spain. In 2017, Rep. Peters addressed the Vatican at a climate conference convened by Pope Francis.
Rep. Peters has been fighting for strong environmental and climate policies for decades. Before his election to Congress in 2012, Rep. Peters worked as an environmental attorney and as an economist at the Environmental Protection Agency.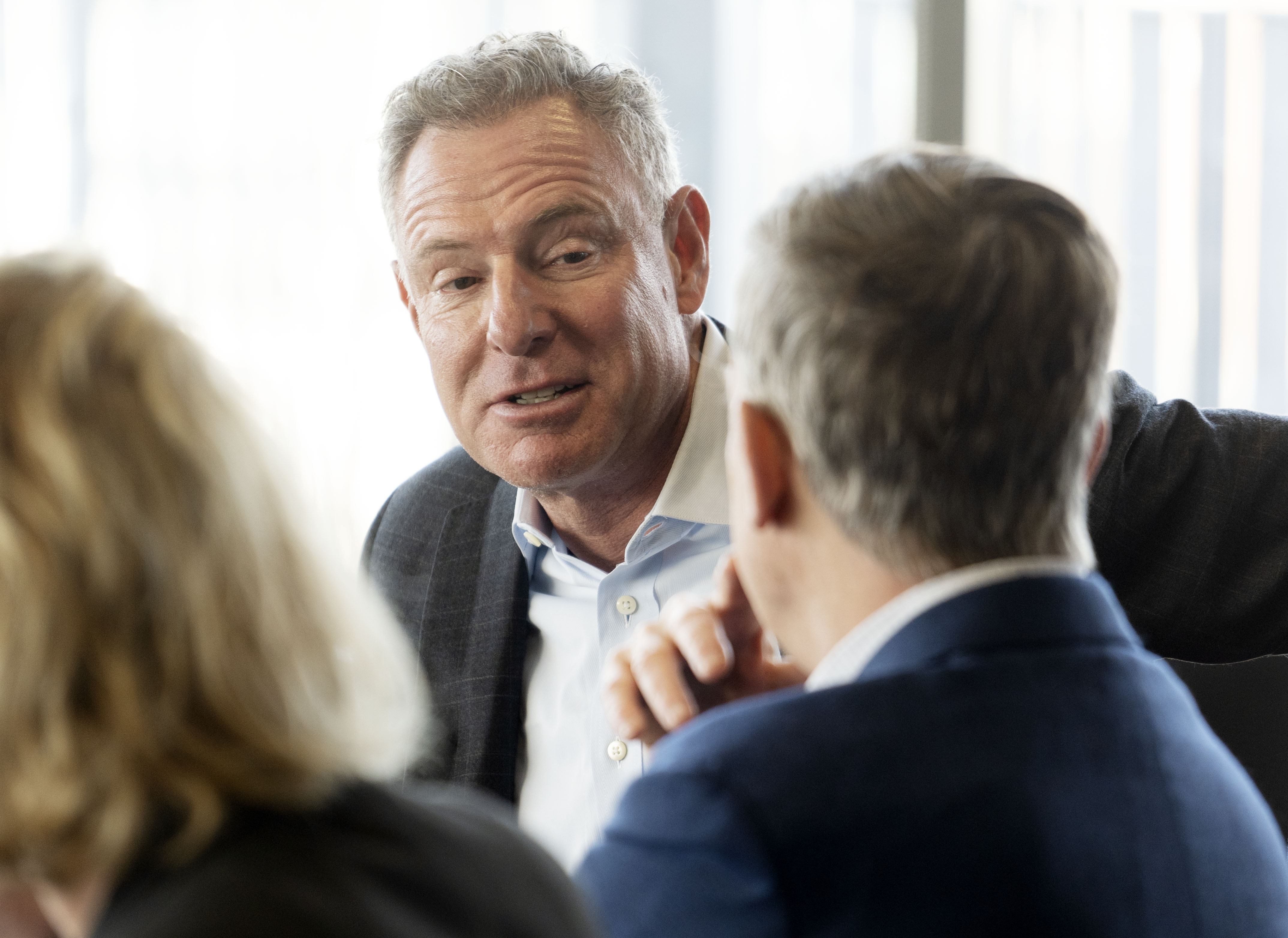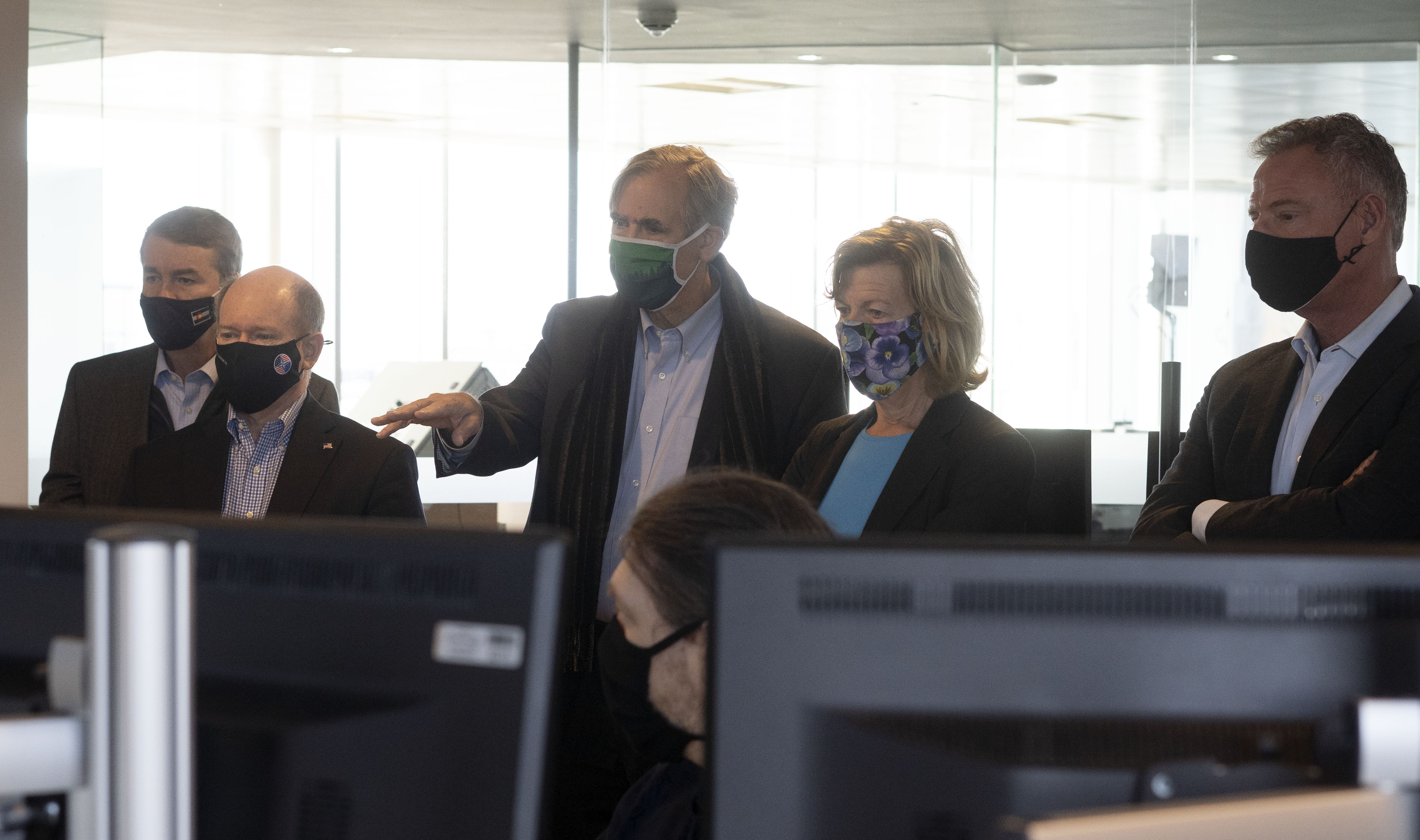 Rep. Peters and colleagues at the Quinbrook's Flexitricity plant visit.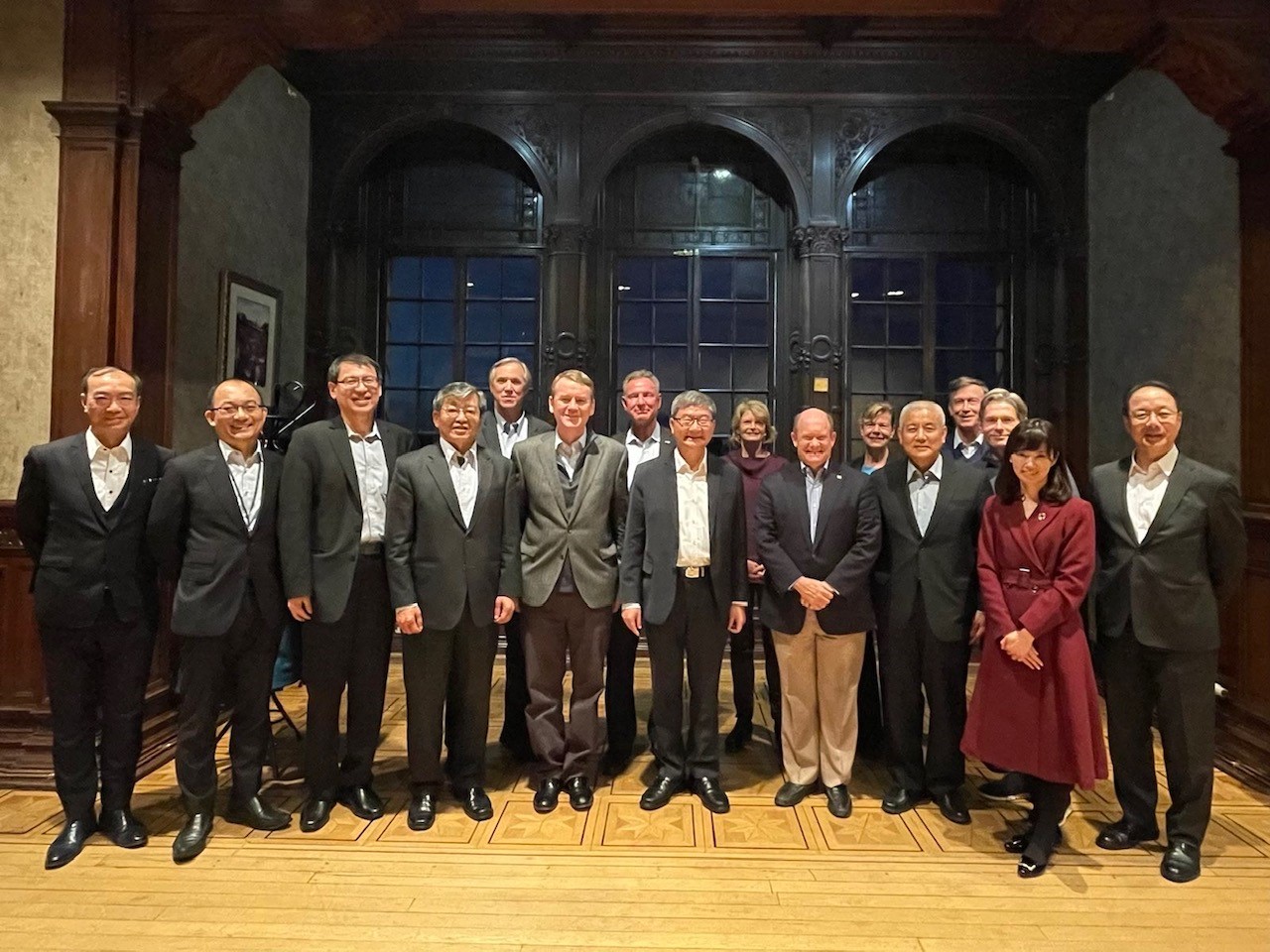 Rep. Peters and other members with Taiwanese Delegation
More pictures can be found HERE.