The Climate Playbook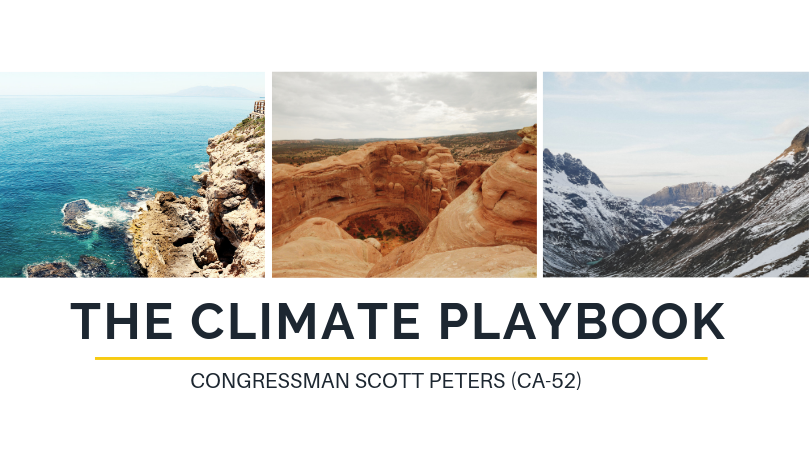 A plan for immediate and sustainable action to address climate change
The threat posed by climate change and the cost of inaction are undeniable. Climate change and its effects include: less habitable coastal regions due to rising sea levels, entire cities underwater from floods, homes and centers of commerce destroyed, devastating weather events that worsen every year, and water and food scarcity. Policymakers in the United States must confront this existential crisis head on, and time is of the essence.
Scientists warn that we have underestimated the threat of climate change and that to avoid major catastrophe, we must immediately reduce our emissions and become carbon neutral by midcentury. Thankfully, now more than ever, policymakers and the public agree we can no longer do nothing in the face of these challenges.
Many new Members came to Congress to work on climate change. Now, many have endorsed the Green New Deal as an aspiration for the nation. They bring a new energy and experience to an issue that many of us have a been working on for some time in the committees of jurisdiction and the many caucuses concerned with climate change.
And though the new Congress has a new opportunity to act, the challenge is not new, and we don't start from zero. The Climate Playbook lays out dozens of bills authored by both Democrats and Republicans, most of which have already earned bipartisan support. They are written, they are ready, and we can pass them right now in their committees of jurisdiction and on the House floor. Because many have bipartisan support, it is feasible that many of these ideas can become law.
These legislative proposals together take immediate steps to reduce greenhouse gases and slow — even reverse — the effects of climate change. They are organized into a range of categories that include ways to: reduce emissions from a variety of economic sectors; promote energy efficiency; reduce pollution; increase investment in research and development; spur more investment in adaptation and resiliency; develop a workforce to make all this possible; and support workers and communities displaced or impacted by this transition to clean energy.
To be clear, these initiatives are only the beginning of a conversation on climate action now. If these bills need to be improved, we can do that. If we've got gaps to fill, we can propose additional legislation. We are long past the debate about whether climate change is real and how devastating its impacts are. Now it's time to work with our colleagues, experts, academics, and our communities about what we're going to do about it. The Climate Playbook will live on my House website with complete transparency so anyone who wants to can read it or critique it.
We have simultaneously created an online forum for scientists, academics, and other legislative staff who can use it to ask questions and offer new solutions. This can operate as a salon to identify and solve distinct challenges posed by climate change and by the solutions themselves.
In 2017, I had the privilege of speaking before world climate experts at a conference convened by Pope Francis in Vatican City. Our faith leaders remind us that we have a moral imperative to act today and that we cannot afford to be ideological or self-righteous in the face of this enormous challenge. Nor can we afford to be exclusionary or partisan in our approach. We must work together and seek common ground. If we attack new ideas simply because they are not our own, we risk missing out on this historic opportunity.
Tackling climate change is an opportunity. It is an opportunity to increase our energy independence, to raise Americans' standard of living, to ensure that future generations have access to clean air and safe drinking water, and to develop a workforce of the future to make all this possible.
I look forward to working with my colleagues to take climate action now.
Note: Inclusion in the Playbook does not equal endorsement by Congressman Peters. For the current status of a bill, click the bill title. 
Table of Contents:
Search will filter bills by text.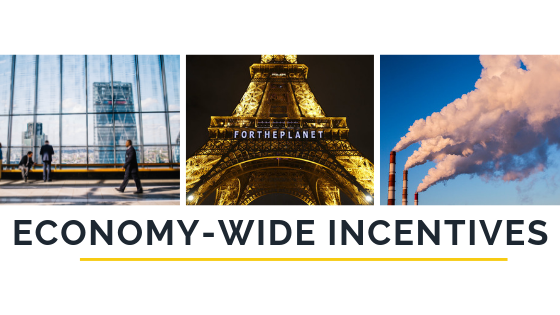 The United States must take immediate, coordinated action at all levels of government and in partnership with countries around the world to prevent the average global temperature from increasing beyond 1.5 degrees Celsius.​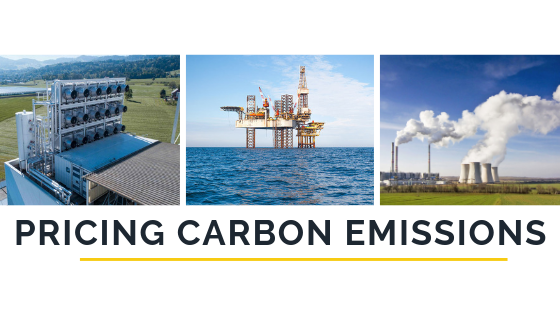 Economists agree that a carbon tax "offers the most cost-effective lever to reduce carbon emissions at the scale and speed that is necessary."[1] However, it will also increase the cost of energy consumption. To offset these costs, the government could rebate the revenue generated from the tax as a lump-sum payment to low-income households.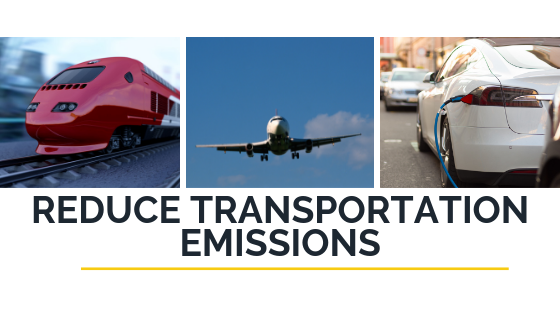 The transportation sector is the U.S. economy's largest source of GHG emissions, accounting for about 29 percent of the total U.S. emissions. Options for aggressively reducing GHG emissions include using alternative fuels, such as biofuels and hydrogen, improving fuel efficiency, and modernizing the grid for electric cars.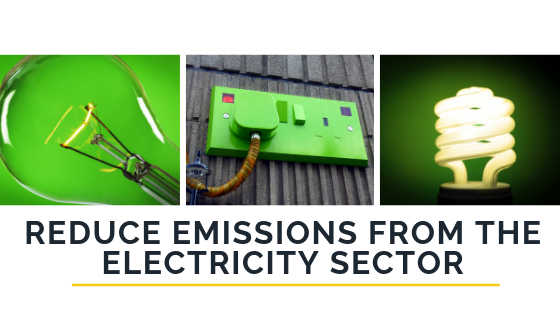 According to the Energy Information Administration (EIA), CO2 emissions in the U.S. rose by almost 3 percent in 2018[1]. While coal consumption in the U.S. is steadily declining, natural gas and petroleum will remain dominant sources of energy used in the U.S and abroad.[2] Decarbonizing the power sector will require a combination of investments in low-carbon, renewable, and zero-carbon emitting technologies, as well as reforms to the energy market to accommodate a successful transition to a clean energy economy.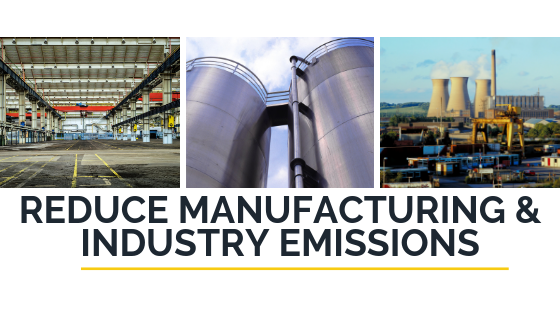 Industrial activities such as cement and steel-making, both directly and indirectly produce significant CO2 emissions. U.S. manufacturing alone accounts for 12 percent of U.S. GDP, 31 percent of all U.S. energy consumption, and 21 percent of annual greenhouse gas emissions.[1] Promoting energy efficiency, less carbon-intensive fuels, and other mitigation technologies is key to quickly reducing emissions in these energy-intensive sectors.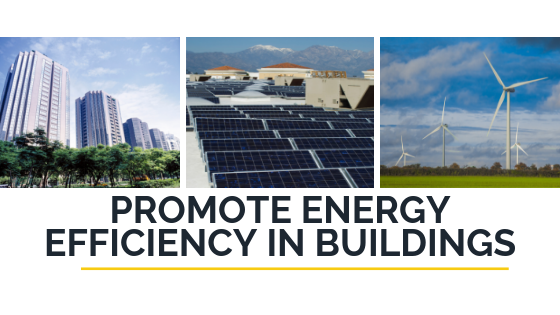 According to the U.S. Energy Information Administration,[1] residential and commercial building sector in the U.S. accounts for almost 40percent of total energy consumption. While there have been significant efficiency gains in commercial and residential buildings, such as homes, offices, schools, hospitals, increased use of appliances and electronics is expected to result in a net increase in emissions.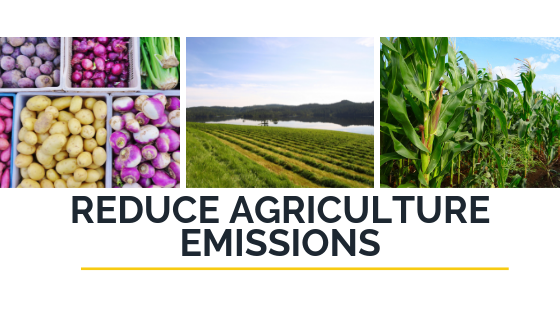 The agriculture sector contributes approximately 10 percent of total U.S. GHG emissions. Methane emissions from livestock, and certain soil and manure management practices are among some of the most potent sources of direct emissions from these agricultural activities. Improving these practices and establishing programs for robust carbon offsetting projects will be powerful market-based tools to significantly reduce emissions.
Agriculture, Nutrition, and Forestry
Co-Sponsors: 0
The COVER Act amends the Food Security Act of 1985 to modify Department of Agriculture (USDA) conservation programs to authorize additional assistance for farm practices related to soil health and carbon storage. It also modifies the Environmental Quality Incentives Program to require USDA to provide funding for practices that: improve soil health; enhance the ability of a farmer to absorb and recover from shocks and stresses to production; increase the storage of carbon on agricultural land, and; achieve other conservation outcomes determined by USDA. The bill modifies the Conservation Innovation Grants program to establish a pilot program to provide payments to encourage: (1) the measurement of outcomes relating to planting a regionally appropriate cover crop, and (2) opportunities to increase farm income. In carrying out the program, USDA must prioritize certain projects with third-party partners such as academic entities, carbon offset protocol developers, livestock producers, and food manufacturers.
This bill addresses Green New Deal goal 2(G)p.8 to reduce agricultural emissions as much as possible and 4(A)p.11 to provide assistance to communities.
This bill addresses Green Real Deal goal 2(A)p.4 to reduce emissions.
land management practices that enhance sequestration
Agriculture, Nutrition, and Forestry
Co-Sponsors: 0
The SHIPP Act amends the Food Security Act of 1985 to establish a voluntary soil health and income protection program. Landowners and operators may enroll eligible land in the program by agreeing to adopt certain practices to conserve and improve the soil, water, and wildlife resources of the land for three to five years in exchange for rental payments and additional crop insurance premium discounts. During the period of the agreement: the lowest practicable cost perennial conserving use cover crop must be planted on the enrolled land at the expense of the enrollee; the land may be harvested for seed, hayed, or grazed outside the nesting and brood-rearing period, but may not be insured and is subject to a 25percent reduction in rental payments if the land is harvested for seed; the land may be eligible for a walk-in access program of the applicable state; and a nonprofit wildlife organization may pay the owner or operator of the eligible land in exchange for an agreement not to harvest the conserving use cover. Beginning, small, socially disadvantaged, young, or veteran farmers and ranchers are only required to pay 50percent of the cost of planting the conserving using cover crop and are eligible for increased payments and crop insurance premium discounts under the program. A maximum of 15percent of the eligible land on a farm may be enrolled in the program.
This bill addresses Green New Deal goals 2(G)p.8 to reduce agricultural emissions as much as possible, 2(K)p.9 to restore and protect fragile ecosystems, and 4(A)p.11 to provide assistance to communities.
This bill addresses Green Real Deal goal 2(A)p.4 to reduce emissions.
land management practices that enhance sequestration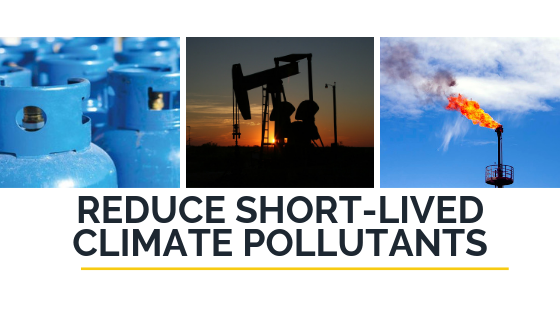 Almost half of man-made global warming results from certain lesser-known "super pollutants" that are many times more potent than CO2. These pollutants include short-lived climate pollutants, which live in the atmosphere for a shorter time than CO2. Examples of super pollutants include black carbon (a component of soot), methane, and hydrofluorocarbons (HFCs). The U.S. Climate Alliance identified a comprehensive set of cost-effective strategies to cut super pollutant emissions quickly. These strategies include capturing and utilizing methane, supporting better agriculture practices, avoiding waste, transitioning to more efficient, low emission refrigeration systems, and developing a national framework for transitioning away from HFCs.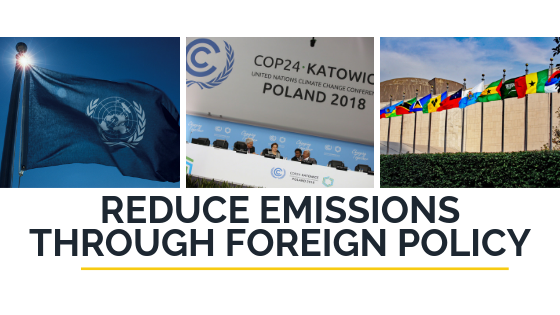 The U.S. was once a global leader on climate change. To redeem our leadership position, the U.S. should immediately re-enter the Paris Agreement; meet our commitments to Canada and Mexico to reduce methane emissions from new and existing sources; and ratify the Kigali Amendment to the Montreal Protocol. To meet long-term climate goals, climate change must be addressed as one of the greatest threats to our national security.
Energy and Commerce; Armed Services; Foreign Affairs; Science, Space, and Technology; Intelligence (Permanent Select)
Co-Sponsors: 43–43 Democrats
This bill would direct federal departments and agencies to ensure that climate change-related impacts are fully considered during the development of national security doctrine, policies, and plans, and for other purposes.
This bill addresses Green New Deal goal 4(B)p.11 to ensure the federal government considers the impact of emissions in policy change.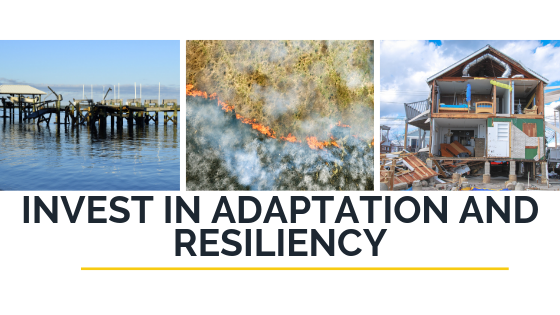 In 2018, NOAA reported there were 11 weather and climate disaster events across the United States with losses exceeding $1 billion each. The federal government must provide state and local planners with the resources and information they need to develop and improve their extreme weather resiliency efforts.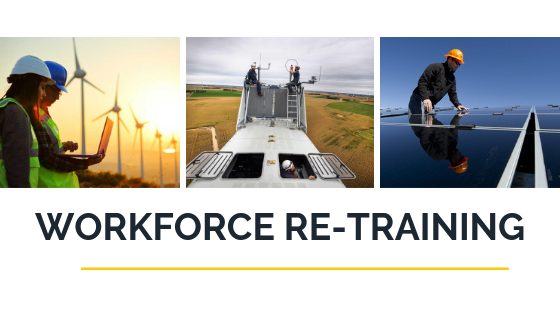 A transition to a clean energy economy will disproportionately affect low-income communities. The government will need to make substantial investments in worker dislocation programs, such as job retraining, income support, and a bridge to retirement for those workers directly employed in the U.S. coal and petroleum industry to keep the economy strong and to successfully transition the coal-based industry workforce into the renewable revolution.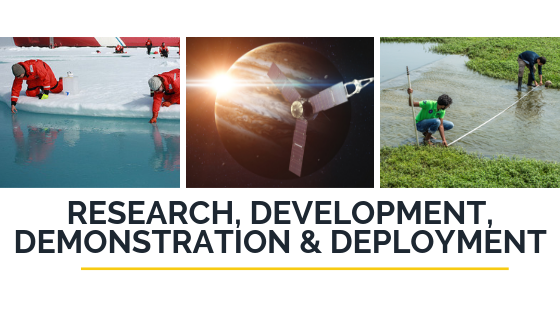 Federal government programs such as ARPA-E and the SunShot Initiative run by DOE have successfully accelerated the global deployment of transformational energy technologies. ARPA-E makes major investments in technologies that are too early-stage for private investment, while programs like the SunShot Initiative will make solar energy technologies more efficient, reliable and affordable. The government needs to urgently support every stage of energy innovation from energy research, development, demonstration and deployment.