Wildfire Preparedness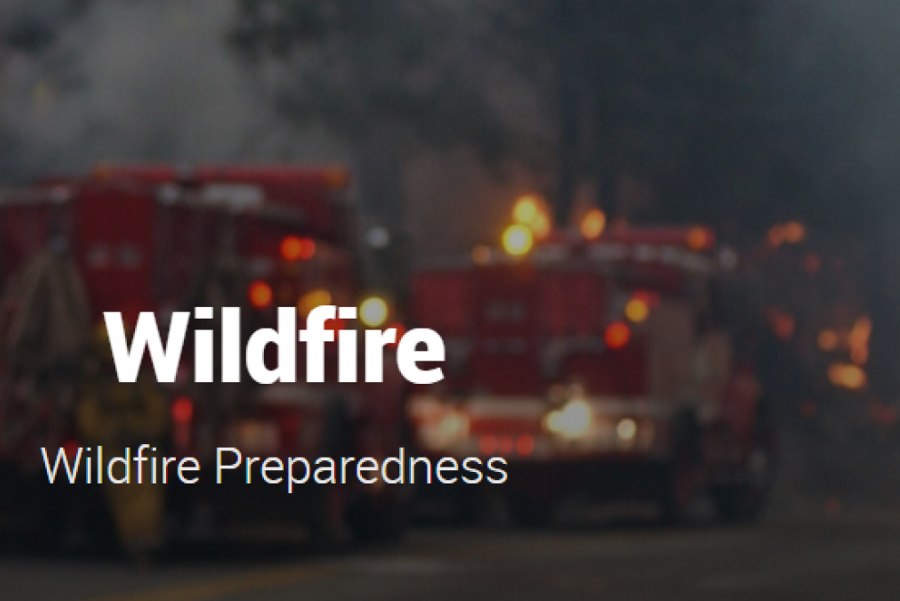 Are you and your family ready for a wildfire? Below are tips and resources to prepare your home and your family for wildfire season. You can also find more information at Ready.gov and ReadySanDiego.org.
AlertaSanDiego | Preguntas: alertsd@sdcounty.ca.gov
Prepare your Home
Defensible Space

State law requires that residents treat 100 feet of defensible space around their homes.

You can create this zone by removing weeds, brush, and vegetation. This will help keep the fire away from your home and reduce the risk of flying embers. Your local fire department can provide brush management guidance.
Learn more about preparing your home for wildfires by checking out the Wildland Fire Action Guide.

Financial Preparedness

Review your homeowners or renters insurance policy and keep a record of your home's contents. Store these important documents in a fireproof, waterproof box.
Fill out an Emergency Financial First Aid Kit.
Have a Plan
At least once a year, you should have a meeting with your family to review and update your disaster plan. Some key components of a good disaster plan:
Know how and where to shut off utilities.
Draw a floor plan of your house with the locations of exits, utility shut off points, first aid kit, and emergency supplies.
Establish two reunion locations. One should be just outside your home like a mailbox or a street corner, and the other should be just outside of your community in case you are unable to return home.
Know your community's local evacuation plan and identify several routes for your location in case roads are blocked.
Never wait to be advised to leave if there is a possible threat to your home or evacuation route.
Always heed the instructions of local authorities.
Make your own family disaster plan here.
Make an Emergency Kit
Every family should have basic supplies on hand in the case of an emergency. Below is a list of basic items that every kit should include, though be sure to consider where you live and the unique needs of your family to ensure that your kit is complete.
Water: One gallon per person per day for at least three days.
Food, at least a three-day supply of non-perishable food.
Radio
Flashlight with extra batteries
First Aid Kit
Important Medication
Whistle
Dust Mask
Personal Sanitation Supplies
Wrench or Pliers
Can Opener
Maps of the Local Area
See more about making an emergency kit here.
Stay Informed
Register to receive emergency notifications via phone call, text, or email at AlertSanDiego.org.
Get the SD Emergency App for disaster preparedness information, interactive checklists to help you create your plan, and emergency updates and shelter locations.
Monitor local news and the National Weather Service for alerts in your area. KOGO AM 600 is the designated emergency alert station for San Diego.
Find more resources and information at Ready.gov and ReadySanDiego.org.