Press Releases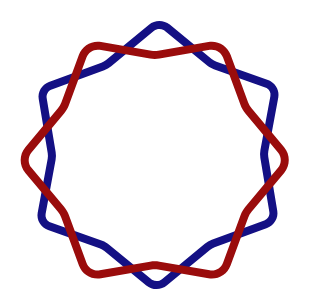 Today, Representatives Scott Peters (D-CA) and Bill Huizenga (R-MI), along with their colleagues, publicly announced the formation of the Bipartisan Fiscal Forum (BFF), a group dedicated to sounding the alarm about our nation's unsustainable debt trajectory and working together to get control of our fiscal future. Rep. Peters and Rep. Huizenga serve as the co-chairs, and the steering committee includes Representatives Tim Burchett (R-TN), Ed Case (D-HI), Ron Estes (R-KS), Jared Golden (D-ME), Chrissy Houlahan (D-PA), Bill Johnson (R-OH), Jimmy Panetta (D-CA), and Blake Moore (R-UT).
The group's mission is to elevate the debt issue with their colleagues and the public while providing members of Congress with opportunities to improve the fiscal policy debate in Congress. The group began informally in 2020 and since then has engaged in bipartisan collaboration to put forward ideas that address our growing debt and exploding interest costs. In total more than 70 current members of Congress have participated in BFF activities.
"We owe it to our children to acknowledge our country's unsustainable fiscal trajectory and work together, across the aisle, to address it over time," said Rep Peters. "It's been my pleasure to work with a bipartisan group of colleagues over the past few years to move the cause of fiscal responsibility forward. The Bipartisan Fiscal Forum will continue this work in the 118th Congress."
"I am proud to join forces with my colleague Rep. Scott Peters to launch the Bipartisan Fiscal Forum," said Rep. Huizenga. "Our fiscal challenges transcend party affiliation, and we want to create a place for constructive dialogue and innovative solutions through our forum. This is exactly what is needed to protect Southwest Michigan families and future generations."
BFF members will work to elevate the fiscal challenges we face and work in the spirit of bipartisanship to turn our broken budget process around. Some of the guiding principles of this effort include:
1. Debt costs threaten our collective future. The federal government is projected to borrow nearly $20 trillion over the coming decade, with associated interest costs inhibiting our ability to prepare for and address 21st-century challenges. Net interest payments on this debt will total more than $10 trillion over this timeframe, more than we will spend on Medicaid or defense. America increasingly spends more to finance the decisions of the past than investing in the next generation. For example, this year we'll spend more on interest than we do on children, with interest payments on track to be the largest line item in the budget by 2051.
2. Durable solutions need bipartisan support. Achieving a sustainable budget and improving the budget process durably requires bipartisanship and an open mind. By working together, we can implement solutions with the staying power to meaningfully improve our fiscal outlook over time.
3. Members should focus on putting forward solutions and not tearing each other down. It is all too easy and common for lawmakers to attack each other's proposals without putting forward their own plans to address our country's fiscal problems. In the spirit of building trust and finding common ground, BFF participants should not attack each other but instead put forward their ideas for debate.
Solutions this group previously supported include the Fiscal State of the Nation resolution (FSON), which passed the House by voice vote in the 117th Congress. The group supports the recently reintroduced FSON, and today the steering committee sent a letter to Speaker McCarthy and Minority Leader Jeffries advocating for the creation of a fiscal commission.
The Committee for a Responsible Federal Budget supports the Bipartisan Fiscal Forum. They are a nonpartisan, non-profit organization committed to educating the public on issues with significant fiscal policy impact. They tackle a variety of different issue areas such as budget and debt projections, health care, Social Security, taxes, the budget process, and economics. Their board is here, and you can read more about them here.
"As Americans, we understand that responsible debt enables us to invest in our future and grow - to receive an education, to buy a first property, to have breathing room when an unexpected bill comes through. We also understand that debt must reflect the ability to pay back what is borrowed, whether that has to do with an individual or family - or, in this case, a country," said Rep. Houlahan. "Fiscal responsibility should be embraced by all of my colleagues in Congress, which is why I'm excited to help launch the Bipartisan Fiscal Forum. I thank co-chairs Representatives Peters and Huizenga for their partnership, and I look forward to advocating for lasting budgetary solutions on behalf of the American people."
"By any measure our federal fiscal situation continues to deteriorate rapidly – annual deficits, total debt, debt-to-GDP, interest as a percentage of the budget, on and on," said Rep. Case. "The situation is severe and worsening, and it is critical that we correct the path of our nation's current debt and budget deficit now. The Bipartisan Fiscal Forum is a critical opportunity to work collectively and on a bipartisan basis toward practical solutions to return to a sustainable federal budget."
"The Bipartisan Fiscal Forum faces a tall order as the federal debt has reached unprecedented levels and yet our spending remains unchecked," said Rep. Estes. "I'm grateful for the leadership of chairs Huizenga and Peters and am honored to serve on the Bipartisan Fiscal Forum Steering Committee as we seek to offer budget reforms that will put our nation back on a path of financial stability."
"The best way to rein in government spending is to bring everyone to the table to work on solutions," said Rep. Burchett. "We're stuck in this pattern of reaching our debt limit and raising the debt ceiling, which only brings more problems to the taxpayers. I'm proud to work with my colleagues on both sides of the aisle to get our country back to fiscal responsibility."
"Serious, substantive discussions about addressing our nation's swelling debt and deficits are needed now more than ever if we want to get our fiscal house in order and ensure our country's financial future," said Rep. Panetta. "I'm proud to serve on the steering committee of the Bipartisan Fiscal Forum to have those types of bipartisan conversations and formulate actionable solutions to our fiscal challenges, with support from both sides of the aisle. It's long past time that we stopped governing by crisis and delivered the kind of leadership our constituents deserve when it comes to our nation's financial stability."
"It's crucial, now more than ever, that we come together - as Americans - to review our fiscal future and come up with solutions to address our national debt," said Rep. Johnson. "To truly govern, we've got to do this in a responsible way, and I look forward to working towards bipartisan solutions to put us on the road to fiscal responsibility before it's too late."
"With the costs of inaction worsening each year, we need to have an honest conversation about our nation's financial future," said Rep. Jared Golden. "I look forward to getting to work with my colleagues on both sides of the aisle to start tackling our debts so we can control inflation, lower federal interest payments, and extend trust fund solvency.
"Since my first day in office, I have been laser focused on addressing our ballooning national debt and unsustainable fiscal trajectory," said Rep. Moore. "As the father of four young boys, I deeply care about our next generation's fiscal outlook. Washington can no longer accept business as usual when it comes to our federal spending habits. I am grateful to serve as a steering member for the Bipartisan Fiscal Forum and work with my colleagues to create productive solutions to this looming crisis."
Letter to Speaker McCarthy and Leader Jeffries:
Dear Speaker McCarthy and Leader Jeffries,
We write to you today as leaders of and participants in the Bipartisan Fiscal Forum and as concerned public servants deeply committed to ensuring the long-term financial stability of our nation.
Now that we have made a downpayment on deficit reduction and avoided a catastrophic default on our national debt through the Fiscal Responsibility Act, it is time to take the next step to address our debt burden. Even with the savings from this law, we are still on course to set a historic record for debt as a share of the economy within just a few years.
We were encouraged by Speaker McCarthy's recent suggestion to create a fiscal commission focused on exploring and addressing our long-term debt and deficit issues. The Bipartisan Fiscal Forum stands ready to assist, leaning on our shared values of mutual respect, bipartisan cooperation, and commitment to fiscal responsibility.
Commissions have long played a critical role in furthering bipartisan discussions and fostering innovative ideas, policies, and legislative successes. This commission will be most effective if it is bipartisan and includes input from the House and Senate, including the committees of jurisdiction. The commission should also have broad discretion in recommending solutions without special carve outs. A comprehensive approach will allow the commission to address the national debt as well as related issues such as high inflation, escalating federal interest costs, and impending trust fund insolvency.
Our nation faces debt levels and interest costs that threaten our economy, and we must act as soon as possible, and we must do so collaboratively. If designed and executed properly, a commission has the potential to make significant strides toward fiscal sustainability. We eagerly await your response and look forward to working together on this crucial mission.
###