Press Releases
SAN DIEGO – Last night, Rep. Scott Peters (CA-52) posted the following message about the passing of his colleague and civil rights trailblazer, Congressman John Lewis:
"My prayers are with Congressman John Lewis' family and loved ones tonight. Rep. Lewis changed the course of our history through his brave activism for civil rights alongside MLK Jr. and continued his unwavering dedication to justice for all in the halls of Congress.
"John Lewis always called me 'brother.' A colleague joked that it was because he'd forgotten my name. I wouldn't care. I was honored. One of the great honors of my life has been to serve as his colleague in the House of Representatives. Caring, generous, inspiring and God-fearing, but not afraid of much else. Famously not afraid even to risk his life to stand up for justice for all. And less well known, the certain voice of right and strength in our caucus.
"I was lucky to introduce my parents to Rep. Lewis in 2017, when he and my father exchanged stories about the civil rights movement. We mourn his passing and will continue to look up to his legacy during these difficult times in our country.
"Rest In Peace, brother. Your love of justice and country will guide us through that good trouble ahead."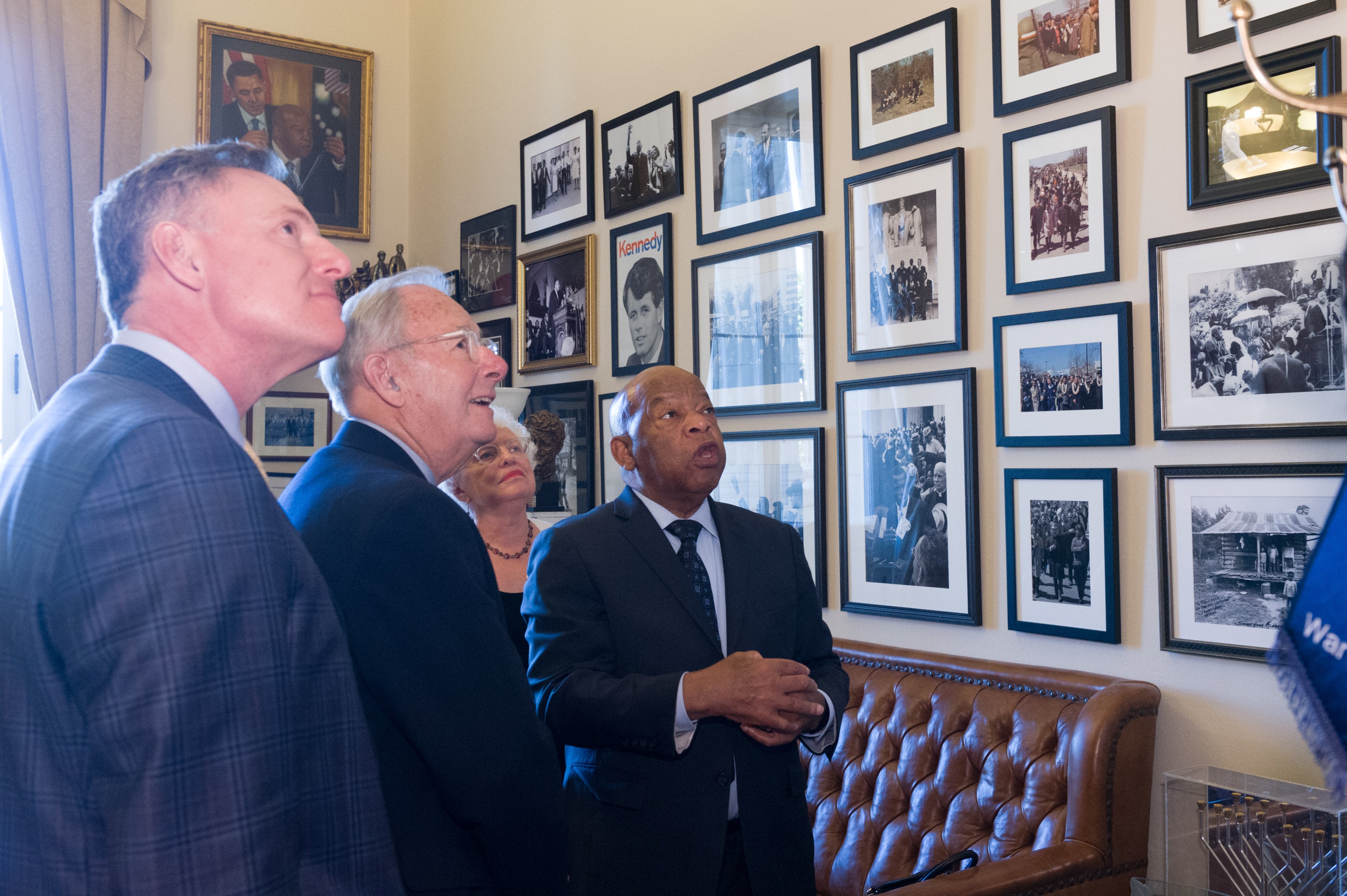 Rep. Peters with his father and Rep. Lewis.