Rep. Peters Calls on VA to Correct GI Bill Payment Errors
Today, U.S. Congressman Scott Peters (CA-52) demanded the Department of Veterans' Affairs (VA) give certainty to veterans who received incorrect GI Bill payments after implementation of their new IT system caused delays. During a meeting of the House Veterans' Affairs Committee, Rep. Peters questioned members of the Veterans Benefits Administration about recent reports that the VA would not reimburse veterans who were underpaid. Earlier this month, the VA assured the House Veterans' Affairs Committee that they would retroactively pay veterans if they received less than what they were owed, which is contradictory to these reports.
Rep. Peters pressed the panel, including Under Secretary for Benefits Paul Lawrence, about how the VA plans to ensure student veterans get the full GI benefits they earned under the Forever GI Bill. Under current law that took effect August 1, 2018, student veterans must be paid housing allowances based on where they take the majority of their classes. However, the VA did not implement these funding changes by that deadline and the VA has made conflicting statements about whether it would provide retroactive payments if students were shortchanged.
Rep. Peters asked Under Secretary Lawrence: "Are you testifying right now that after VA finally implements [these reforms] in the law, and if [students] were underpaid, [you will] pay them the difference to make them whole?"
After an exchange, Under Secretary Lawrence responded, that the difference between payments could be significant or minimal, and fixing the discrepancies could be more costly than the retroactive payments.
Rep. Peters responded, "It sounds to me like you're leaving yourself some flexibility whether to do that or not. Maybe you're assessing whether it's worth the trouble to go back and follow the law as written, but we'd like to know whether these people will be made whole by that formula, and I'm having trouble getting that answer out of you."
At the end of October, Rep. Peters joined his Democratic colleagues sent a letter to Secretary Wilkie demanding answers for the delays of implementations for the VA. Rep. Peters plans to send the VA specific follow-up questions in a letter with his colleagues that includes a deadline for the VA to respond no later than next month.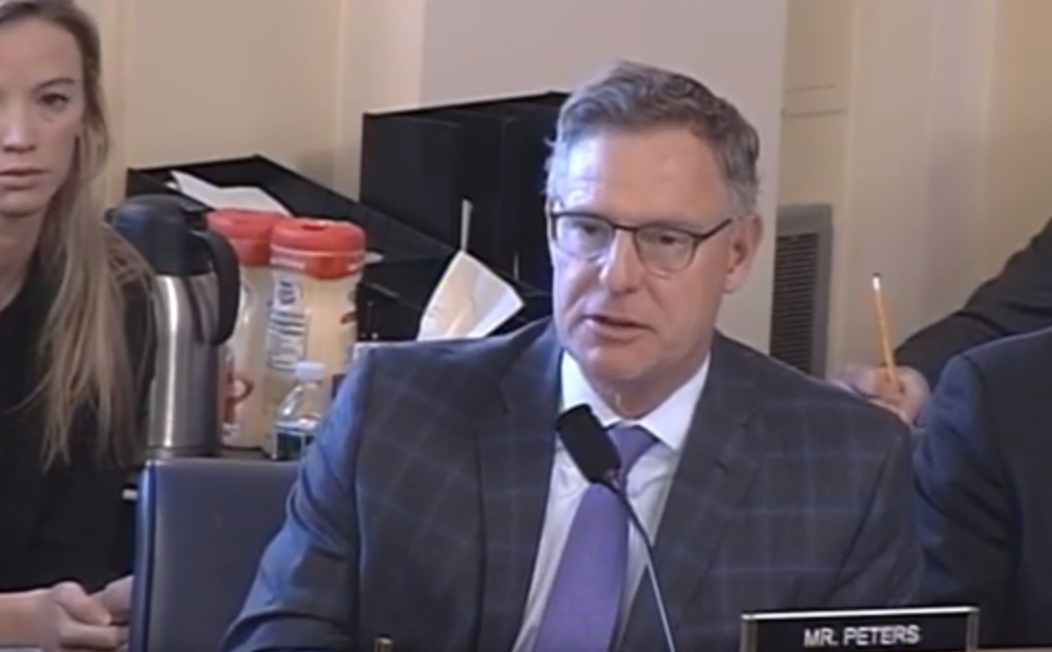 Click HERE to watch Rep. Peters question the Veterans Benefits Administration.