Rep. Peters Awarded "Innovator in Biotechnology" for Support of San Diego Biotech, Life Sciences
Today, U.S. Congressman Scott Peters (CA-52) was honored by the Biotechnology Innovation Organization with the "Innovator in Biotechnology" award, which recognizes Members of Congress who have championed the biotechnology and life science industries, a key economic sector for the San Diego region that is creating life-changing and life-saving advances, as well as tens of thousands of jobs of the future.
"San Diego's life science industry is creating innovative therapies, medical devices, and cures that have the potential to improve and save lives," said Rep. Peters. "I've worked to support this dynamic sector during my time in Congress, so it can continue to grow and create jobs in our region. I'm honored to receive this award from the Biotechnology Innovation Organization, which has supported our shared goal to advance the game-changing discoveries happening in this industry."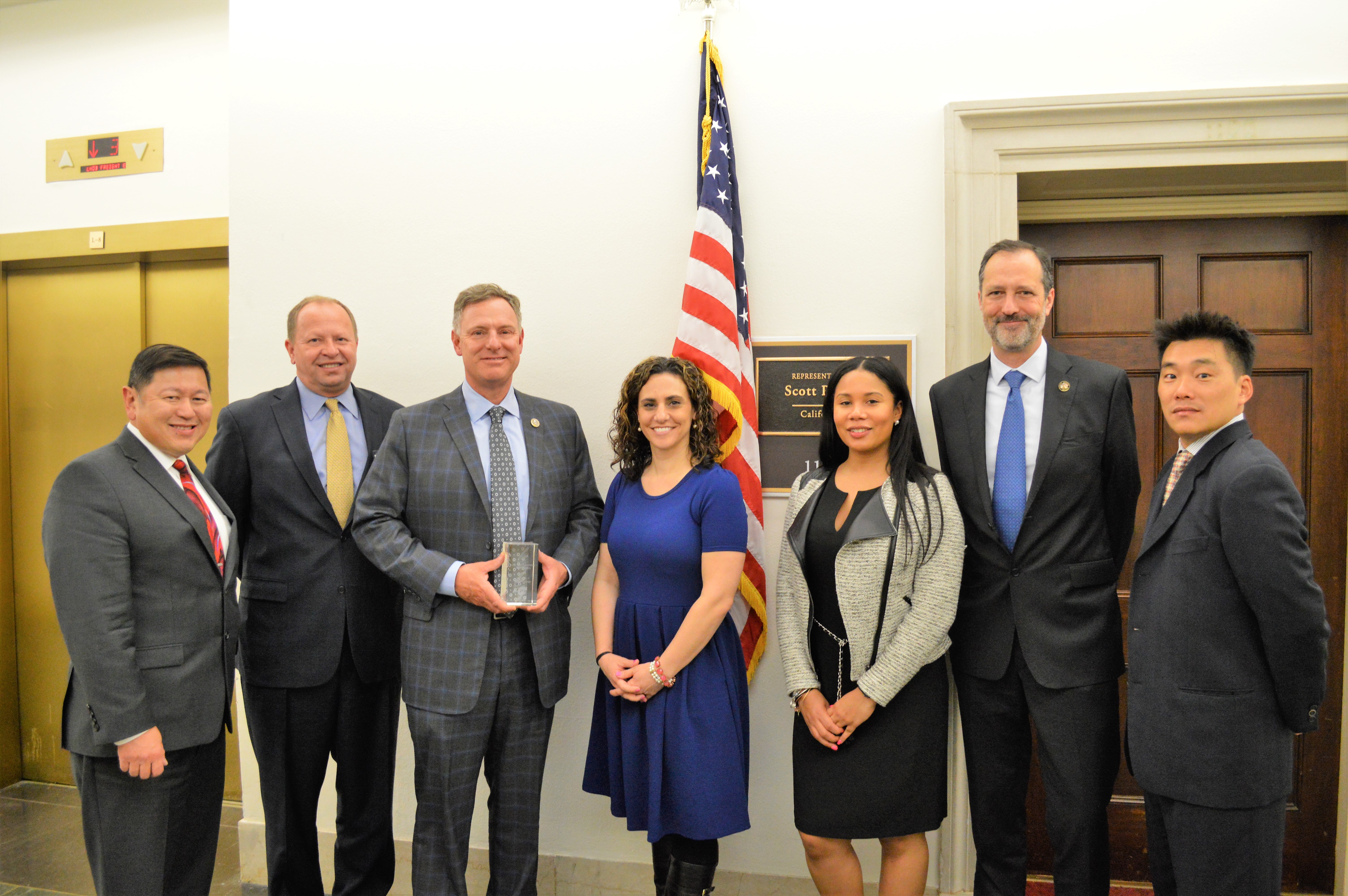 Rep. Peters receives the Innovator in Biotechnology Award from Biotechnology Innovation Organization (BIO) members.
Throughout his time in Congress, Rep. Peters has advocated for federal support and investment in biotechnology. Last month, Rep. Peters helped pass a $3 billion boost for basic scientific research through the National Institutes of Health. He is also working to support the development of algae in agriculture, as co-chair of the Congressional Algae Caucus.
Rep. Peters was named "Legislator of the Year" by the Biotechnology Innovation Organization in 2016 and "Elected Official of the Year" by San Diego-based Biocom in 2015, 2014, and 2007. He also received the Visionary Award from California Life Sciences Association (formerly the California Healthcare Institute) in 2014.