Health Care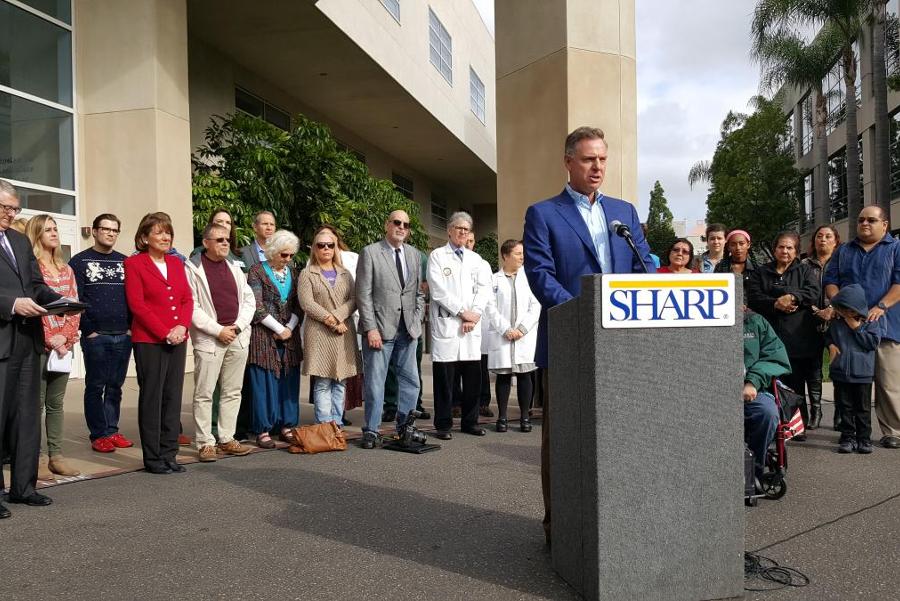 We need to make health care more accessible and affordable for families, which means preserving the parts of our health care system that work and fixing the ones that don't. We can't accept reckless proposals that would leave thousands of San Diegans without quality, affordable health care, so I will continue to work on bipartisan solutions that ensure San Diegans and Americans don't lose their health care. This includes keeping our promises to our veterans by improving efficiency, quality, and access of care at the VA. It also means standing up for women's health care and reproductive rights. Finally, San Diego is leading the way in life-saving research that is finding cures and improving quality of life for patients. Preserving basic scientific research funding through NIH helps San Diego's life sciences industry continue developing innovative treatments and life-saving care.
Fixing the Affordable Care Act
Americans deserve affordable, accessible health care. The Affordable Care Act (ACA) has provided millions of people across the country with affordable health coverage. Repealing the ACA would result in many Americans losing access to their health care. I will continue to oppose any efforts that rip health care from San Diegans and also work to drive down health care costs and expand access for all Americans.
Investing In Innovative Care and Treatment
San Diego is home to innovative research institutions and companies that are making groundbreaking discoveries and cures every day. We must support funding to advance medical innovation, more treatment options, and better patient care. This investment will also help boost our regional economic growth and create new jobs.
Strengthening Our Health Care Workforce
Doctors, nurses, social workers, and other caregivers help keep our community healthy and safe. We need to update our laws to protect and uplift employees in the workplace and invest in future talent to retain a strong, ethical workforce. We must provide those who dedicate their lives to caring for others with the support they deserve.
Caring For Our Seniors
Seniors in San Diego and across the country have the right to age with dignity. Medicare represents a contract between the government and generations of Americans who worked hard and paid into these programs over a lifetime. For many of our seniors, they are a lifeline and we must ensure they best serve their unique needs. I am committed to increasing comfort, ensuring financial stability, and providing choices for San Diego's senior community.
More on Health Care
April
2023
October
2022
August
2022
July
2022
June
2022
March
2022