Rep. Peters Shares His Plan to Fix the Student Debt Crisis at SXSW EDU Annual Conference
Today, U.S. Congressman Scott Peters (CA-52) boosted his plan to reduce the burden of student loan debt at the eighth annual South by Southwest (SXSW) EDU conference, which brings together innovative stakeholders to discuss the future of education. Rep. Peters spoke on the first panel, "From DC to Memphis: Solving the #StudentDebtCrisis," about his work to help recent graduates pay down their debt.
"Our nation is facing a $1.4 trillion student debt crisis, and companies across the country are realizing that helping their employees pay down their debt allows them to recruit and maintain top talent," said Rep. Peters. "I would not have been able to attend college without student loans and a work study program, but the rising cost of college is a larger burden for today's graduates and puts a strain on our whole economy."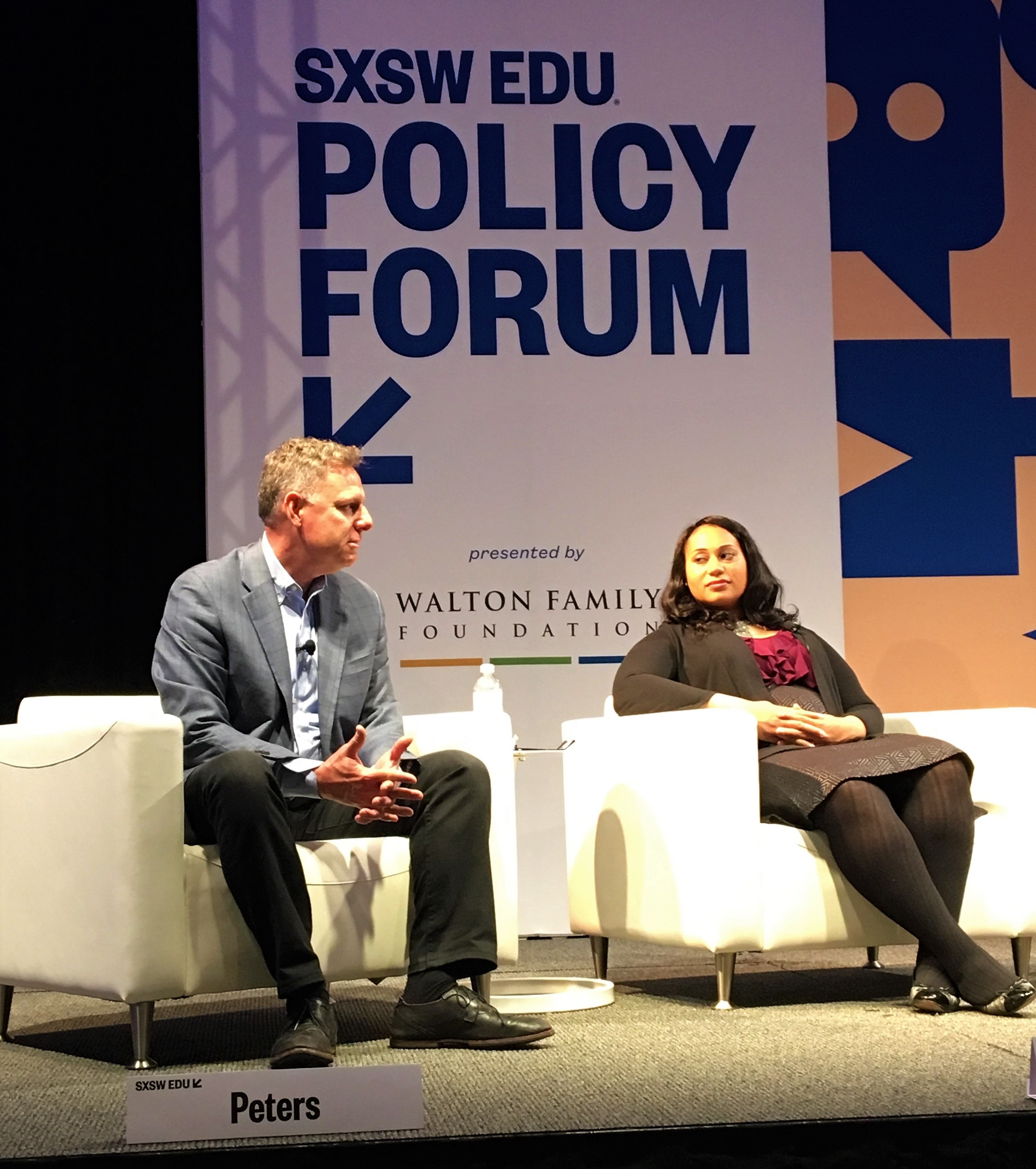 Rep. Peters speaking at the SXSW Edu student debt panel.
Rep. Peters introduced the Employer Participation in Student Loan Assistance Act with Rep. Rodney Davis (IL-13), which encourages private employers to offer a tax-free benefit to help employees pay back up to $5,250 in student loans annually. Rep. Peters also introduced the Federal Student Loan Refinancing Act to lower interest rates on all federal student loans to 4 percent and allow borrowers with multiple federal student loans to consolidate and refinance to get the lowest interest rate.
"Young graduates are putting off things like buying a home, starting a family, and saving for retirement—investments that help grow our economy. Employers from startups to Fortune 500 companies are offering a solution and by encouraging repayment programs across the nation, we're closer to solving the student debt crisis, " said Rep. Peters.
The Employer Participation in Student Loan Assistance Act has 110 bipartisan cosponsors, and broad support from workers, students, and businesses across the political spectrum, including Tuition.io, which joined Rep. Peters at SXSW.