Rep. Peters Helps Advance Bill to Lower Prescription Drug Prices
Yesterday, as a member of the Energy and Commerce Committee, Rep. Scott Peters (CA-52) helped advance H.R. 3, the Lower Drug Costs Now Act out of Committee. This bill aims to reform Medicare drug pricing and bring down prescription drug costs for Americans.
"No one in a nation as great as ours should have to choose between groceries and the medicine they need to survive and lead healthy lives. Yesterday, the Energy and Commerce Committee proposed a major overhaul of the drug pricing landscape. One part of the bill would allow the federal government to negotiate drug prices with pharmaceutical companies in Medicare to lower drug costs for seniors, people living with chronic disease, and others who are paying tens of thousands of dollars out of pocket to get the drugs they need," said Rep. Peters. 
Rep. Peters continued, "While this bill could help American families save money on skyrocketing healthcare costs, it is not perfect. San Diego is home to tens of thousands of scientists, entrepreneurs, academics, and researchers who make drugs to treat diabetes, cystic fibrosis, Parkinson's, and even cancer. As we work to lower drug costs, we must preserve the unique innovation ecosystem in San Diego and the United States more broadly that continues to deliver breakthrough therapies and cures for our constituents. We want and need a market that continues to produce new drugs and therapies that can cure deadly and chronic disease. I made clear my concerns with parts of this bill, and received commitments from Chairman Pallone to work with me to address the parts I think must be improved."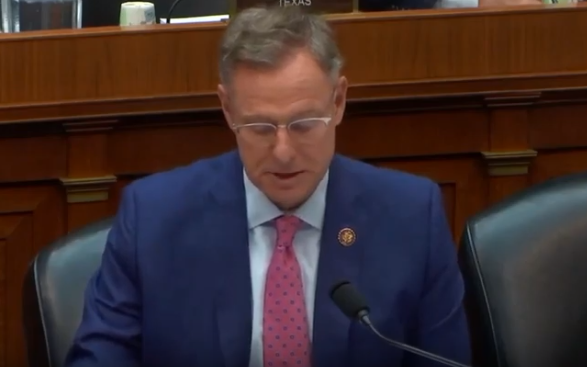 Watch Rep. Peters deliver remarks during the markup of H.R. 3 here.
H.R. 3 includes three main mechanisms to help lower drug costs.
First, the bill enables the Secretary of Health and Human Services (HHS) to negotiate the price that Medicare pays for at least 25 of the highest-cost drugs without at least two competitors on the market each year. The bill establishes an international reference price to inform the Secretary's negotiation, and caps the price paid by the federal government for a drug at 120% of the average price paid by Australia, the United Kingdom, Japan, Canada, Germany, and France. For drugs that are new to the market or which are not available in those other countries, the Secretary would have authority to negotiate a 15% discount on the list price. If a drug manufacturer refuses to negotiate the price of a drug with the Secretary, the Secretary is authorized to institute an excise tax of 95% of revenue from the non-negotiated drug.
Second, the bill establishes an inflationary rebate program in Medicare Parts B and D that would tie annual price increases for either branded or generic drugs (including biologics and biosimilars) to inflation. If a manufacturer increases prices in a given year above the rate of inflation, the federal government requires the manufacturer to rebate the difference between the price increase and the rate of inflation to the federal government.
Finally, the bill reimagines the cost-sharing structure for the Medicare Part D benefit. In doing so, Part D enrollees would spend a maximum of $2,000 out of pocket on drugs each year, and plan providers and drug manufacturers would cover more of the costs above $2,000 than they currently do.