Rep. Peters Calls for More Resources, Outreach for Veteran Suicide and Homelessness
Yesterday, U.S. Congressman Scott Peters (CA-52) called for additional efforts to prevent veteran suicide and homelessness during a meeting of the Veterans' Affairs Committee. Rep. Peters asked for more collaboration between the Department of Veterans' (VA) and Department of Defense (DOD) to identify signs of trauma or suicide sooner and suggested improved outreach to veterans on suicide prevention programs, including veterans with an other than honorable discharge.
"In San Diego, we know the challenges of getting veterans the care they deserve. We have the third largest population of veterans in the country—more than 235,000 call our region home. Veterans experiencing homelessness are particularly at risk of suicide—and most homeless veterans have suicidal ideation before the onset of homelessness. If we prevent veteran homelessness, we can prevent veteran suicide.
"We should not make it harder to access care. Instead, we should be actively working to reducing the stigma to get help. I am committed to getting veterans the help they need, and I thank the Chair and Ranking Member for their attention to this deeply concerning issue," said Rep. Peters.
Rep. Peters was joined by the Somers family, who lost their son, Daniel, to suicide after serving in Iraq following post-traumatic brain injury. They are now tireless advocates for fixing and reforming the broken health care system at the Department of Veterans Affairs.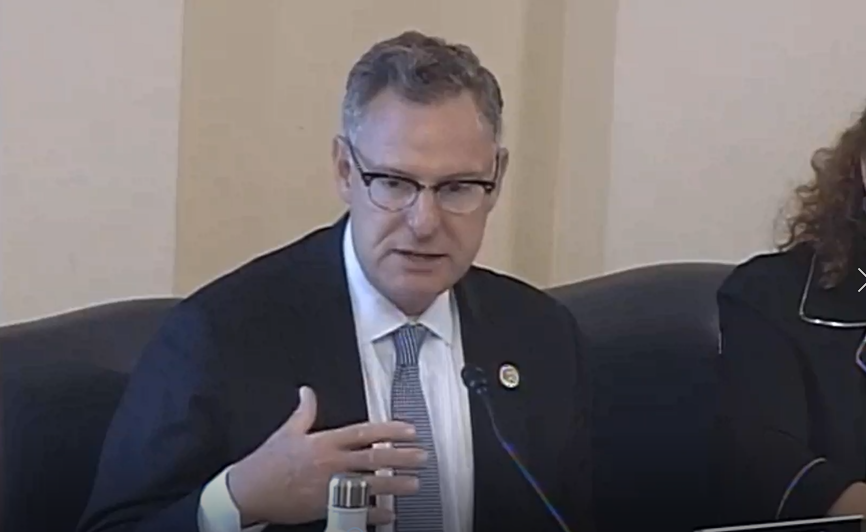 Watch Rep. Peters make remarks before the Veterans' Committee HERE.
In the past year, Rep. Peters has passed two pieces of legislation that have become law, including one that boosts veteran peer mentoring that was included in the Veterans' Affairs MISSION Act. He also passed an amendment that prohibits the redirection of funds intended to support veterans experiencing homelessness, which became law as part of the VA spending bill package. Since becoming a member of Congress, Rep. Peters has introduced legislation each Congress that would make June National Post Traumatic Stress Injury Awareness Month.