Rep. Peters Announces 2018 Congressional Art Competition Winner
SAN DIEGO– Last week, U.S. Congressman Scott Peters (CA-52) hosted a reception for the participants of the 2018 Congressional Art Competition and their families where he announced the winning submission, "Kaitlyn," an acrylic painting by Emily Krueger of Canyon Crest Academy. The reception, which took place at The New Children's Museum also featured a display of all the artwork submitted by San Diego high school students this year.
"Congratulations to our 2018 winner, Emily, and all the participating students. Every year, I am inspired by the creativity and skills of San Diego's young artists," said Rep. Peters. "We're entering a new economic era, where art is becoming a key component of in-demand jobs and the innovation that drives economic growth. These artists represent that future workforce. We look forward to welcoming Emily and her artwork in Washington, D.C."
The winning artwork, selected by professionals from local art institutions, will be displayed in the U.S. Capitol for one year.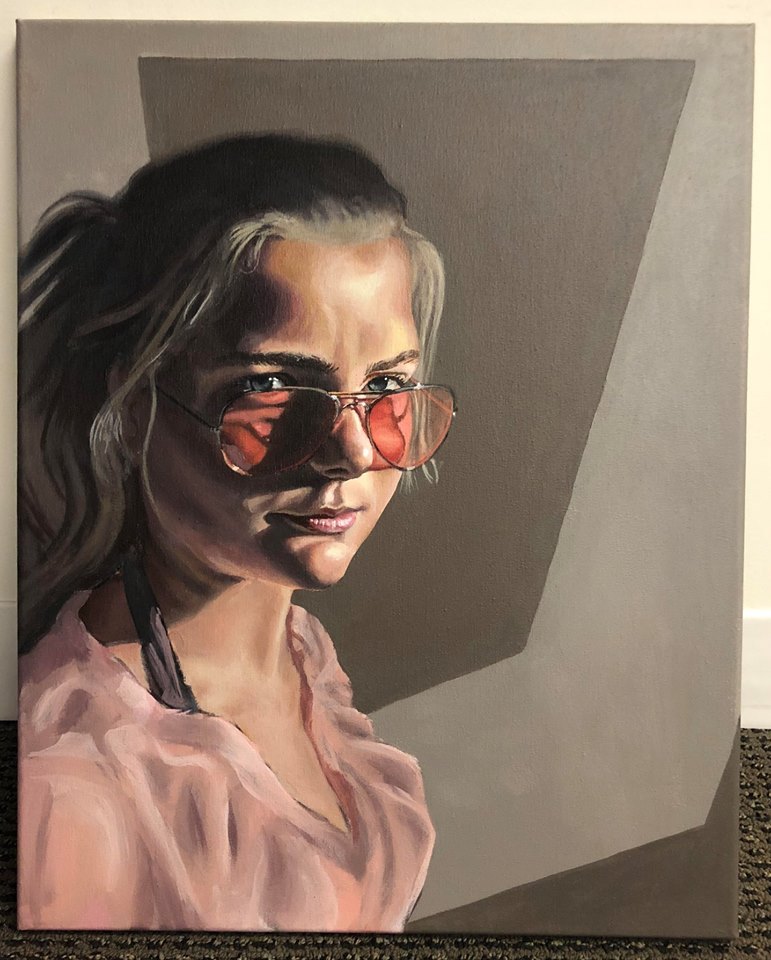 "Kaitlyn" by winner, Emily Krueger of Canyon Crest Academy.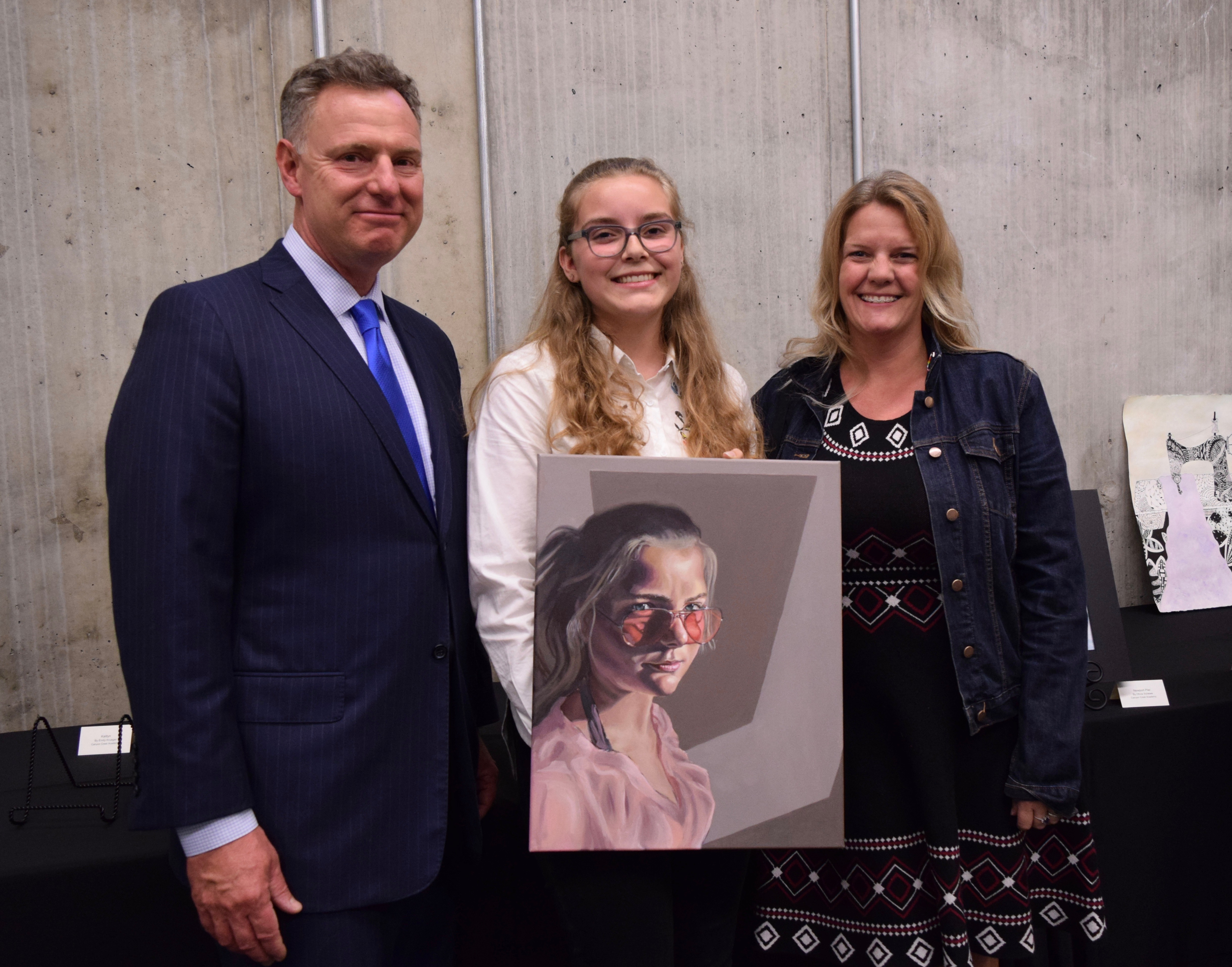 Rep. Peters joins the winner, Emily Kruger and her art teacher with "Kaitlyn."
"It's always an honor to serve on the judging panel for the Congressional Art Competition, which highlights the creative spirit of our region's youth," said Kathryn Kanjo, David C. Copley Director and CEO, Museum of Contemporary Art San Diego. "Their talent, which is fostered by teachers at school and by families at home, is impressive and the winning submission will represent San Diego well at the U.S. Capitol."
"The New Children's Museum is proud to play a role in this year's Congressional Art Competition and I was honored to participate as one of the judges," said Lani Bautista Cabanilla, Manager- Visitor Programs for The New Children's Museum. "At The New Children's Museum, our mission is to inspire young artists by introducing them to the creative process. It's encouraging to see that same talent and love of art in these high school students."
The fan favorite, as determined by the most 'Likes' of the image on Rep. Peters' Facebook page was "Clean-Up Crew" by Victoria Li of Canyon Crest Academy. Her work will be placed on display at Rep. Peters' District Office in UTC. View all the 2018 submissions here.