Local Business Leaders Laud Rep. Scott Peters' Advocacy for Region's Biotech Industry at Announcement of Biocom's 'Elected Official of the Year'
Local Business Leaders Laud Rep. Scott Peters' Advocacy for Region's Biotech Industry at Announcement of Biocom's 'Elected Official of the Year'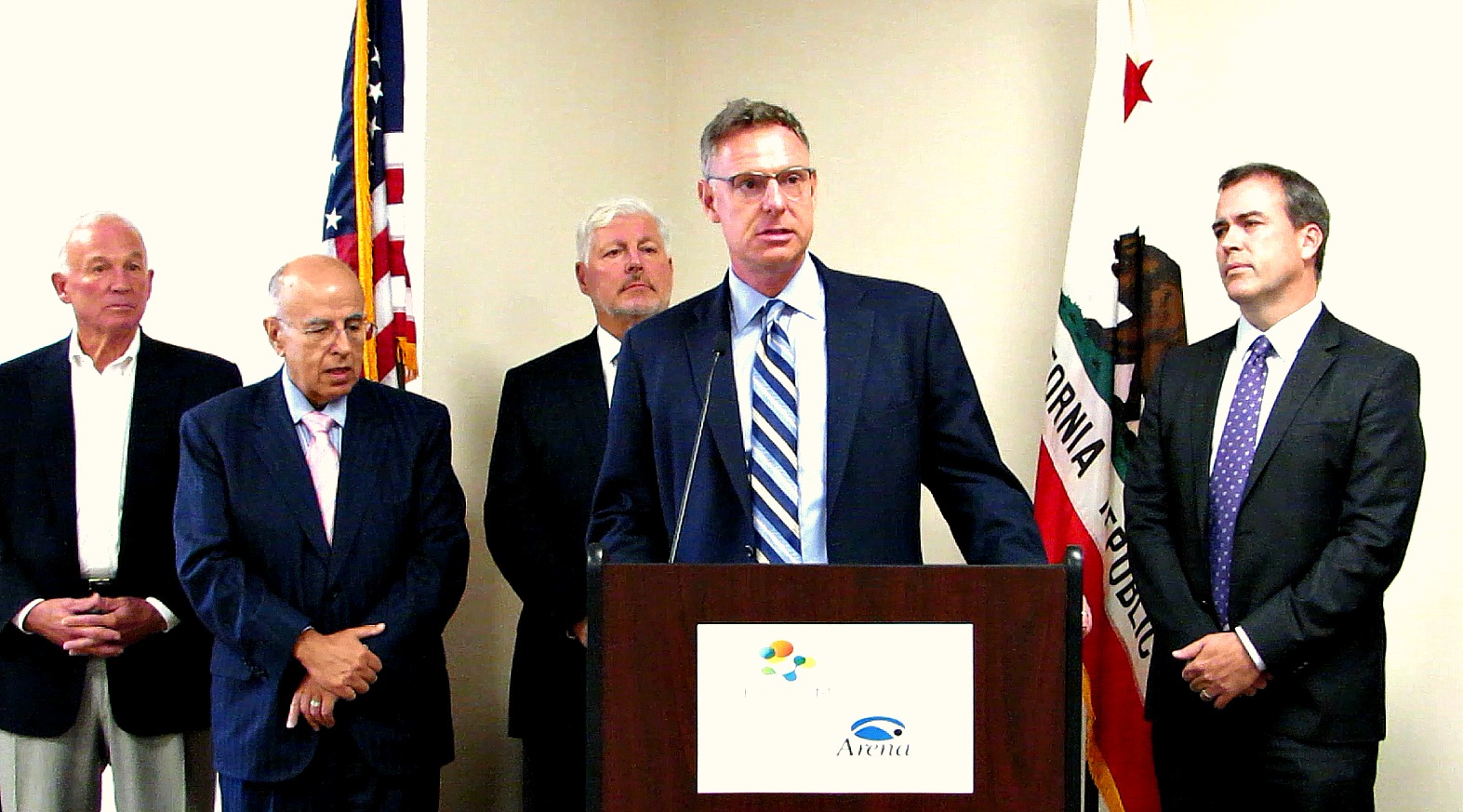 SAN DIEGO – Today, Biocom President Joe Panetta and local business leaders, including former San Diego Mayor Jerry Sanders, gathered at Arena Pharmaceuticals in Sorrento Valley to announce that U.S. Congressman Scott Peters (CA-52) will be named Biocom's 2014 'Elected Official of the Year' at the Celebration of Life Annual Dinner on November 20, 2014. Rep. Peters is receiving the award for his advocacy for federal scientific research and commitment in Congress to promoting San Diego's world-renowned biotechnology industry.
"Biocom is pleased to be able to honor Congressman Peters for the second time as its Elected Official of the Year. We are appreciative of his longstanding commitment to the life-science industry and his willingness to proactively take that message to his colleagues, whether that be at City Hall or the halls of Congress," said Joe Panetta, President and CEO of Biocom.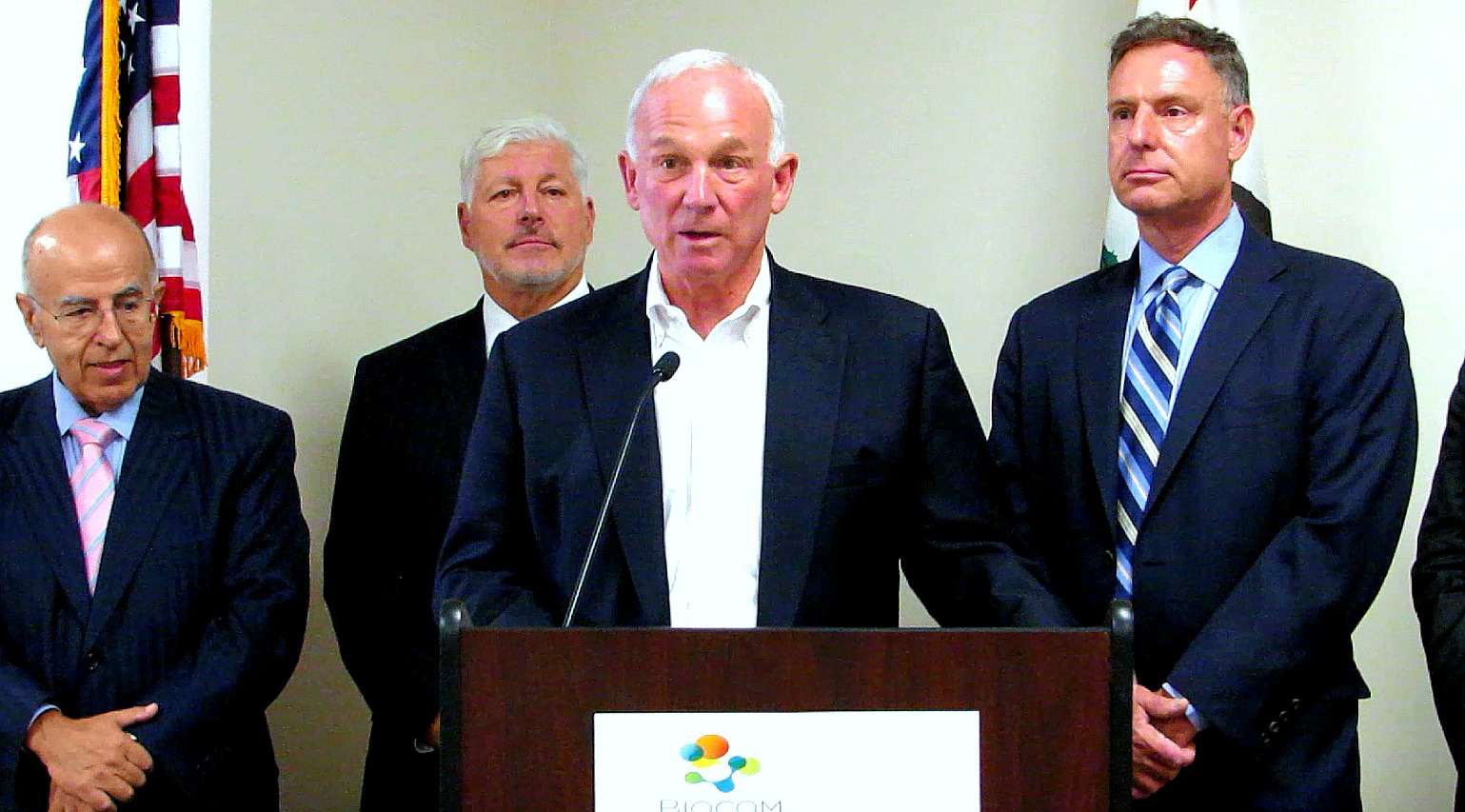 "Congressmember Peters has been an asset to the Chamber and is very deserving of this recognition. We have partnered in legislation with him, and he has been a true advocate for the business community in San Diego," said Jerry Sanders, President and CEO of the San Diego Regional Chamber of Commerce.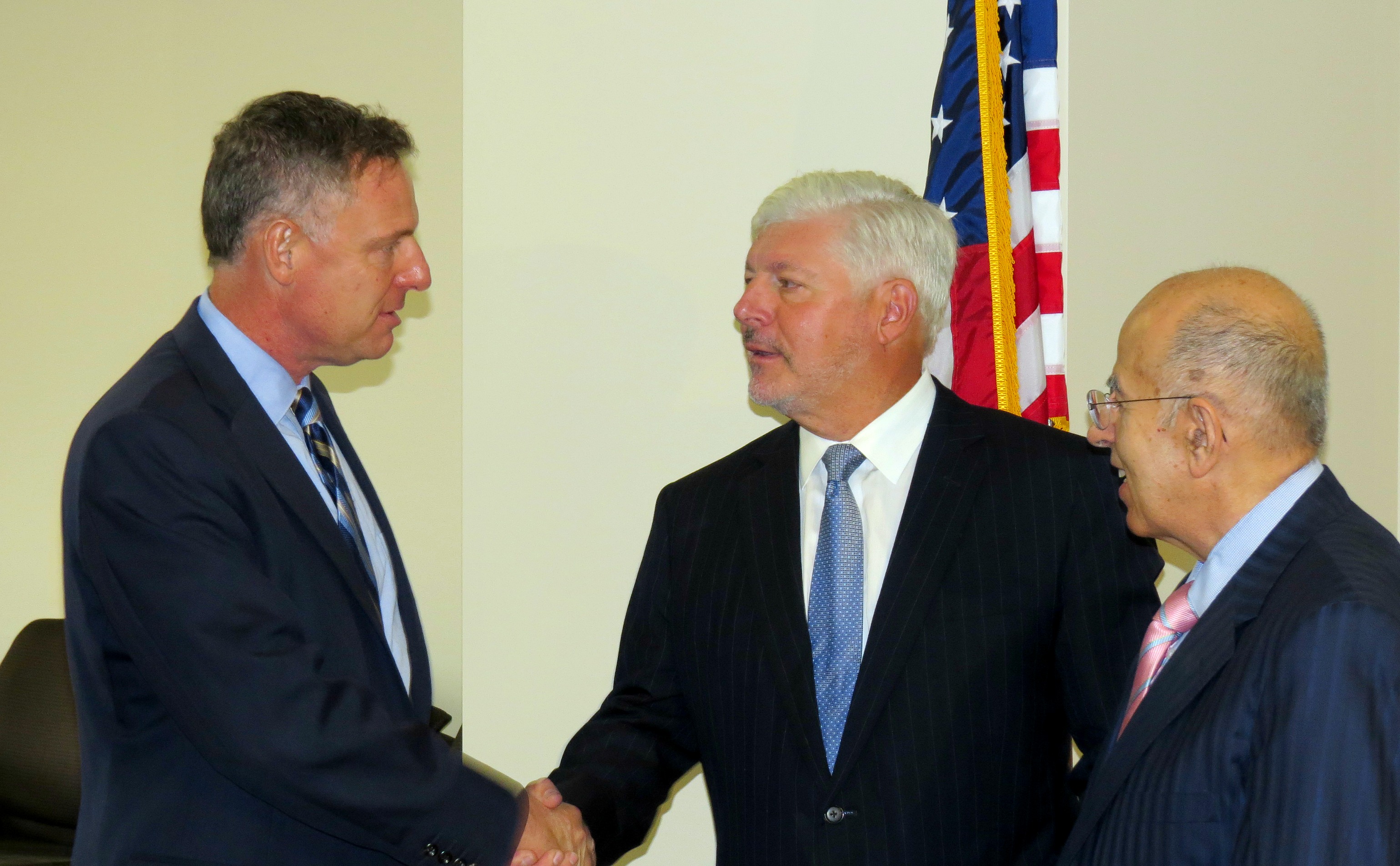 "I am honored to receive this award and will continue to proudly spread the message of San Diego's collaborative attitude in Washington," Rep. Scott Peters said. "San Diego is at the forefront of biotechnology innovation and research. In Congress, I am proud to represent these dynamic industries, and the 220,000 jobs they support in our region."
"Since taking office, Congressman Scott Peters has been a strong advocate, not only for life science but for all of San Diego and our innovation ecosystem. Congressman Peters has been a champion for retaining STEM-educated students, increases to funding for basic research, and supports initiatives to ensure that San Diego and the United States remains a global innovation leader," said Greg McKee, CEO of CONNECT.
"San Diego's economy wins when we are working together. I am proud to join with our local innovation and biotech leaders today to recognize Congressman Scott Peters as Biocom's Elected Official of the Year for the hard work he has done to advocate for these job-creating industries," said Mark Cafferty, President and CEO of the San Diego Regional Economic Development Corporation.
Also present at the announcement was Arena Pharmaceuticals' Co-Founder, Chairman, President and CEO Jack Lief.
Since coming to Congress last year, Rep. Scott Peters has been a vocal proponent for the San Diego region's biotechnology and life sciences industries and their legislative priorities. He introduced legislation to make the research and development tax credit permanent and another to promote the use of wireless medical technologies to help bend the cost curve of health care, and also seeking to repeal the harmful medical device excise tax.
###