Rep. Peters to Introduce Bipartisan Bill to Increase Competition and Transparency within the VA Health Care System
Today, U.S. Congressman Scott Peters (CA-52) announced he will introduce a bill with Congressman Jim Banks (IN-3) that would require the Department of Veterans Affairs (VA) to award contracts to multiple regional providers for medical supplies. This requirement would improve the Medical/Surgical Prime Vendor (MSPV) program by increasing transparency and creating competition to drive health care prices down.
"This bill will require the VA to award contracts to at least two regional prime vendors for medical supplies, a great first step to improve the MSPV program by fostering transparency and creating competition to drive prices down," said Rep. Peters. "It's also critical we have doctors, nurses, and other medical professionals advising on which supplies and devices are needed to create a formulary so the VA can provide proper care. Ultimately, we want to help the VA be the better business partner we know it wants to be, and we want to give veterans the best treatment by ensuring we get the right people at the table to make these clinical decisions."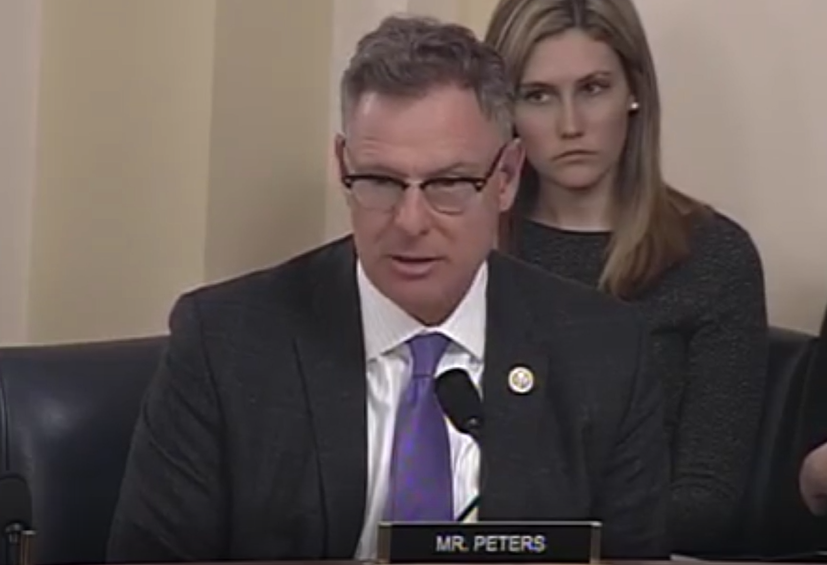 Click HERE to watch Rep. Peters discuss the bill in the House Committee on Veterans' Affairs meeting today.