Energy & Environment
As a former environmental lawyer and member of the Energy and Commerce Committee, I am dedicated to combating climate change and fostering renewable energy.  Unfortunately, San Diego is facing some of the consequences of climate change--from droughts, to wildfires, and floods from rising sea levels.  Therefore, we must not only work to curb climate change, but prepare for the effects it has on our region and nation as well. San Diego is home to many innovative green energy and cleantech companies that are important to our environment and economy. I will work in Congress to make sure these companies, as well as the premier research institutions in our region, get the support they need. We owe it to the next generation to ensure they, too, get a chance to enjoy our great outdoors.
Highlights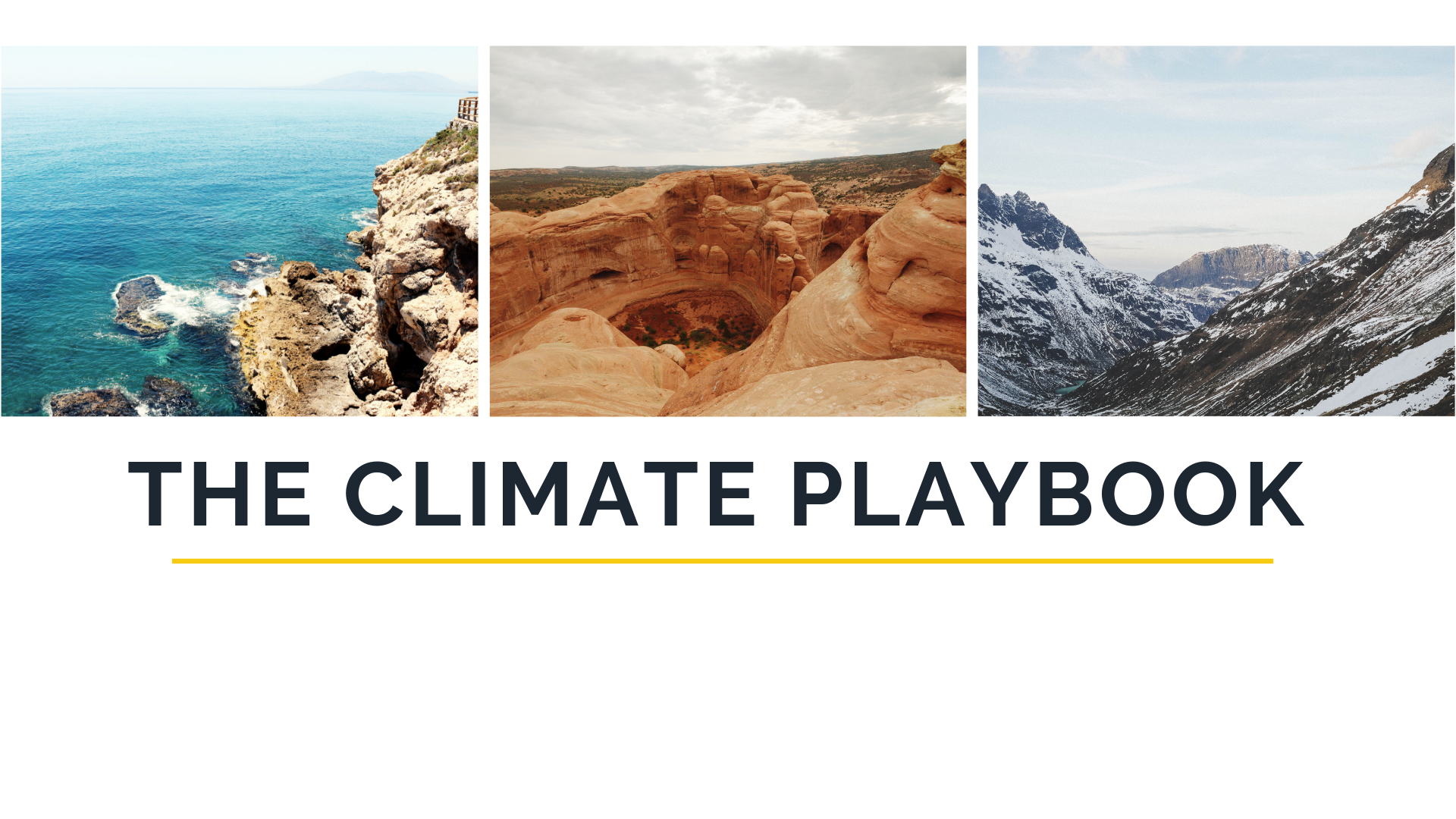 I unveiled a Climate Playbook– a comprehensive compendium of legislation Congress can act on now to take immediate steps to reduce greenhouse gases to slow and reverse the effects of climate change. It outlines how to reach targets like reduced emissions, increased resiliency, and energy efficiency. To be clear, this is only the beginning of a conversation and the Playbook invites new ideas on how to improve these bills – which are mostly bipartisan and thus have a good shot at becoming law. Read it here. 
I introduced the Algae Agriculture Act to support the development of algae in agriculture. 
I was honored to be a featured speaker at the Vatican Climate Conference convened by Pope Francis. Read my full remarks delivered at the global climate symposium. 
Climate Leadership in Congress
Climate Task Force Chair, Sustainable Energy and Environment Coalition ("SEEC")
Sponsor of SUPER Act, HR 508, based on research at University of California San Diego, to control short-lived climate pollutants – methane, black carbon and hydrofluorocarbons
Sponsor of STRONG Act, HR 2227, bipartisan legislation to prepare communities for the effect of extreme weather
Sponsor of DISASTER Act, HR 385, legislation to improve transparency on disaster response spending
Sponsored amendment to end Republican effort to stop environmental analysis from considering the social cost of carbon, H.AMDT. 704 to HR 348
Led discharge petition on wildfire funding (Petition #10 in 113th Congress, signed by 196 members)
Sponsor of the Department of Defense Energy Security Act (DODESA), HR 3108
Committee on Armed Services' chief advocate for investment by the Navy and Marines in alternative energy
Co-chair, Congressional Algae Caucus (algae is a potential feedstock for advanced biofuels)
100% rating in 2013 from the League of Conservation Voters; 92% lifetime score
Environmental Leadership in California
As City Council Member and City Council President,
Reduced sewer spills and beach closures by over 80% in six years
Won the national award for sustainability in a municipal general plan from the American Planning Association
Remake of Bird Rock neighborhood in La Jolla won national engineering and walkability awards
Commissioner, California Coastal Commission (2002-2005)
As Chair of the San Diego Unified Port District,
Initiated Climate Action Plan to deal with the effects of sea level rise on port business and marine habitat 
Founded the Center for Bay and Coastal Dynamics, a collaborative of the Port of San Diego, the U.S. Navy, Hubbs Research Institute, San Diego State University and University of California San Diego, to study environmental change in San Diego Bay
Awarded 2010 Scientists' Recognition Award for Advancement of Oceanography and Geophysics by the Scripps Institution of Oceanography, UCSD
As a community volunteer,
Chair, San Diego Foundation Climate Initiative, a philanthropic effort to provide scientific research and to support good local decision making on climate issues (sea level rise, drought and more intense wildfires)
Co-founder, Walkable and Livable Communities Institute, a national nonprofit dedicated to remaking communities to be less automobile-dependent and more walkable, bike-able and livable. 
Attended Climate Reality Changers (Toronto, 2015), Vice President Gore's training session on climate change, and funded district environmental staffer to attend a training
A Clean Energy Roadmap to Curb Climate Change and Increase Community Resiliency
Pursuing innovative energy solutions, partnering with forward-looking businesses, and ensuring that our government and military lead the way in renewable energy use, can move us toward a stronger economy and a cleaner planet. Click below to read my full plan: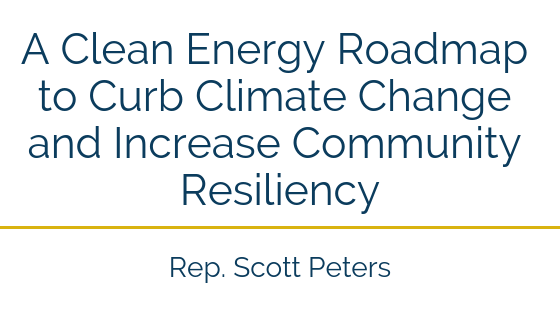 More on Energy & Environment