Art Competition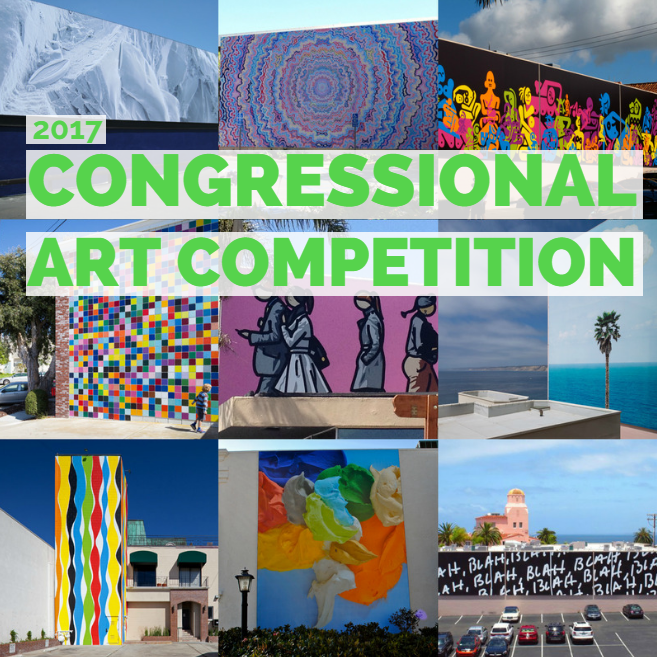 Are you an artist? Are you a photographer? Do you paint? Do you draw? 
San Diego High School students are invited to enter for a chance to have their artwork hang in the US Capitol for one year!
We are now accepting submissions for the 2017 Congressional Art Competition, An Artistic Discovery, which is open to all high school students in the 52nd Congressional District. The Competition began in 1982 to provide an opportunity for members of Congress to encourage and recognize the artistic talents of their young constituents. Since then, over 650,000 high school students have been involved with the nationwide competition.
As a former board member of the Museum of Contemporary Art San Diego and a leader in the Murals of La Jolla effort, I am excited about our fifth year of providing this amazing opportunity. It is a chance to celebrate and showcase the artistic talent and creativity of students in San Diego, Coronado, and Poway, and also encourage students to explore their creativity in a way that will foster a lifelong love of the arts.
I have asked local leaders in San Diego's arts community to serve on the judging panel to select this year's winner - who will be invited to spend a day with me in Washington, D.C. This trip will celebrate the unveiling of the 2017 student artwork exhibition where his or her piece will be hung in our nation's Capitol for one full year. It was a wonderful experience to join last year's winner, Lauren Zhang of Westview High School, at the reception where her work was revealed, so I highly encourage students of all artistic talent to participate.
I look forward to receiving your submissions and seeing the original work of emerging artists throughout our community. If you have any questions about the competition or submission guidelines please contact Kiera Galloway in my San Diego office at 858-455-5550.
IMPORTANT INFORMATION
As many of you may know, I participate in the Congressional Art Competition every year, helping to encourage San Diego high school artists to explore their creativity in the visual arts.  In past years, the deadlines, guidelines, and regulations have been released in January or February but due to several changes in the Competition, this information is delayed this year. We expect the information to be released in the near future and at that point, we will be posting the Student Release Form, guidelines, and regulations to our webpage as well as pushing out to local high schools.
In the meantime, I want to share our office's submission deadline with you and I also want to highlight an important change to this year's Competition. Our office will be accepting submissions through Monday, April 10th 2017 at 4:00pm PST.  Please ensure your submissions is received by our office by this date and time to be considered in the competition. We do regret the short notice nature of this year's outreach and unfortunately are still awaiting the final student release form that the winning student will need to complete. Once that information is published we will be uploading it to our webpage here.
Also, please note that for the 2017 Congressional Art Competition, the submission may not exceed the dimensions of 26" x 26" x 4" (deep), including the frame. These dimensions are smaller than in past years.
We will be updating you with the latest in guidelines, deadlines, and regulations as they are released. Stay tuned and thank you for your patience and passion for the arts!"
Details About Art Submission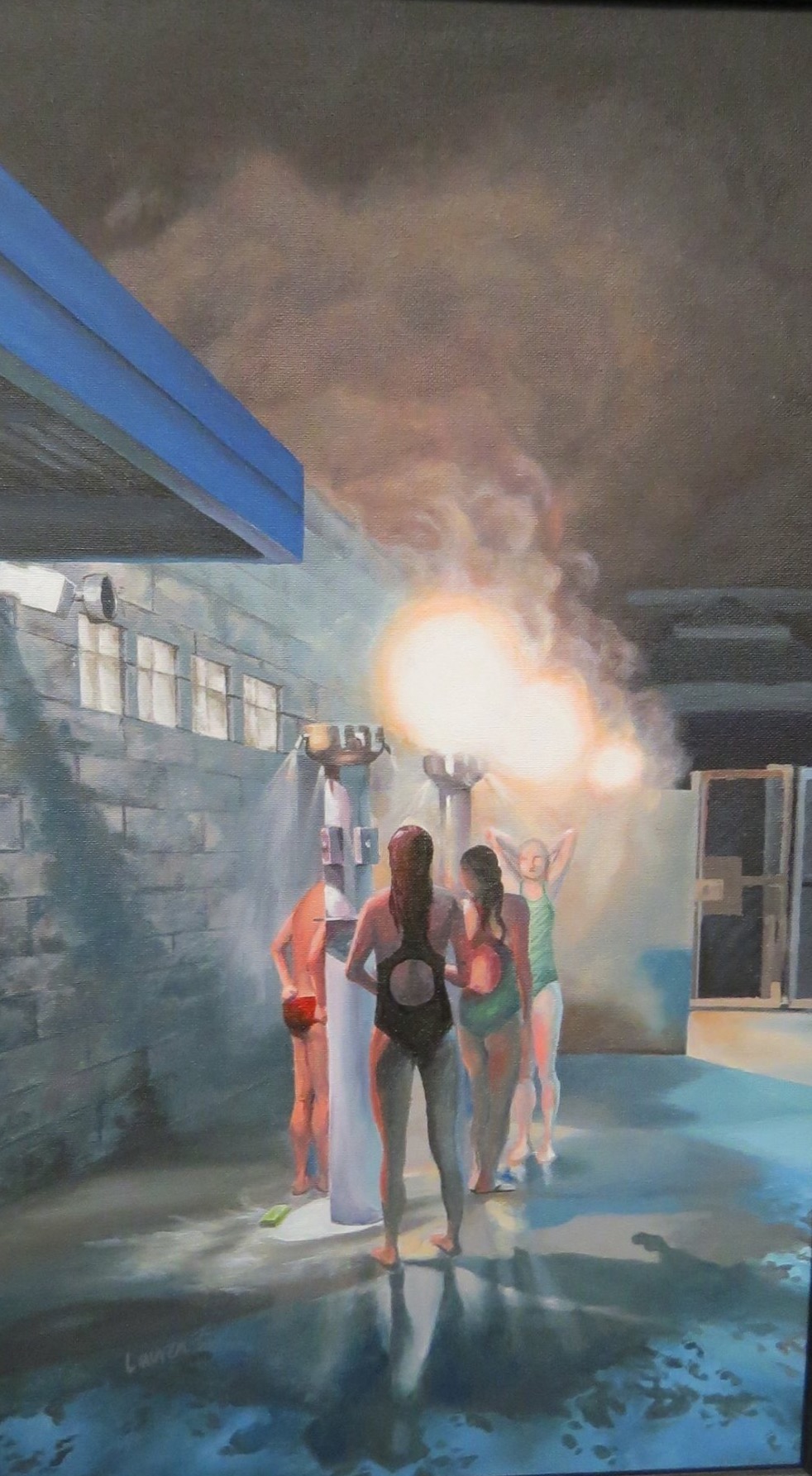 Lauren Zhang
11th Grade, Westview High School
"Cooling Down"
Medium: Acrylic
Art works entered in the contest can be no larger than 26 inches by 26 inches (including the frame) and may be up to 4 inches in depth. All entries must be an original in concept, design and execution.  The artwork may be:
Paintings - including oil, acrylics, and watercolor
Drawings - including pastels, colored pencil, pencil, charcoal, ink, and markers
Collage
Prints - including lithographs, silkscreen, and block prints
Mixed Media
Computer Generated Art
Photography
NOTE: The guidelines, checklist, and release form for the 2017 Congressional Art Competition have not been released. We will include these details as well as links to the forms and checklist as soon as they're made available.
Please check back here periodically for updates or call our office at 858-455-5550.